Salesforce's CEO Oracle Talk Scrubbed: Is Takeover Ahead?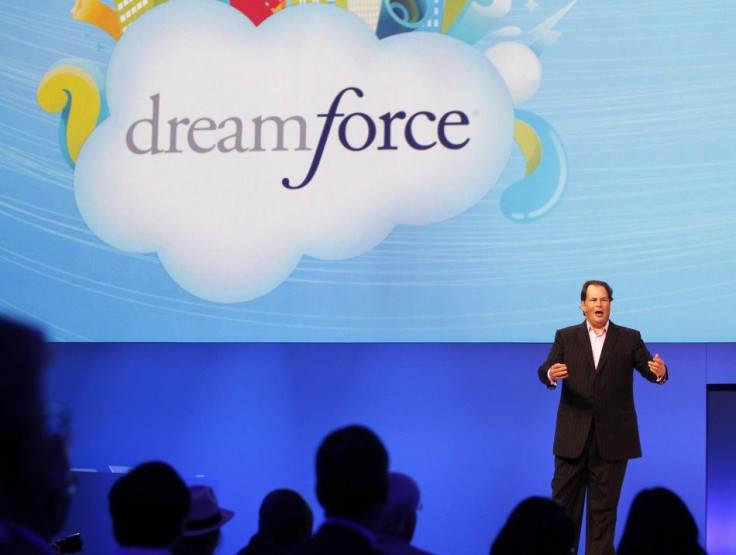 Salesforce CEO Marc Benioff's keynote address to Oracle World, scheduled for Wednesday, was scratched in a move the former Oracle VP didn't understand.
The decision may indicate friction between Oracle founding CEO Larry Ellison and his former lieutenant. Or it may indicate Oracle might be interested in taking over his company.
Larry just canceled my keynote, Ellison tweeted his followers. Benioff, 46, said he would give a talk anyway, but at a San Francisco hotel apart from Oracle's developer conference that started Sunday.
Oracle, meanwhile, said it would reschedule the Salesforce CEO's talk but at 8 a.m. Thursday. Wednesday night, though, the Redwood Shores, Calif.-based software giant is holding a concert featuring Sting and Tom Petty.
Ellison, 67, had long mentored Benioff and was an early investor in San Francisco-based Salesforce, the leading customer-relationship management software company. Ellison, a billionaire many times over, controls Salesforce rival NetSuite.
The younger CEO told the Wall Street Journal he had been critical of Ellison's Oracle World keynote address, acknowledging I may have been too flip commenting that Ellison had set a low bar on cloud computing.
Salesforce's market capitalization is $15.9 billion, compared with Oracle's $144.7 billion. Oracle reported cash and investments exceeding $31.7 billion when it reported first-quarter results last month.
© Copyright IBTimes 2023. All rights reserved.