Sam's Club Now Offers Curbside Pickup: How To Use The Service
Walmart's (WMT) Sam's Club will launch its own curbside pickup service at all 597 of its stores by the end of June. The contactless service will be available for free for its Plus-level members and free for Non-Plus members for a limited time.
"As we continue to innovate to make the shopping experience better and faster for our members, we're proud to be able to quickly implement and offer curbside pickup across the country, particularly during a time when they are searching for alternative ways to shop," Lance de la Rosa, chief operating officer at Sam's Club, said in a statement.
To use the curbside service, Sam's Club members need to place an order via the Sam's Club app or online at samsclub.com. Products that are eligible for curbside pick will be marked as "Pick Up in Club." Following a purchase, customers will be able to select a pickup time and checkout.
Sam's Club is offering same-day pick for the curbside service. Designated pickup spots are located at Sam's Club stores, where items purchased will be loaded into a customer's car by a store employee.
Plus members will receive special benefits with the curbside service, including 7 a.m. to 8 p.m. pickup options, Monday through Saturday, and 10 a.m. to 5 p.m. pickup on Sundays. Non-Plus members will also be able to use the curbside pickup service for a limited time at no charge. Pickup times for Non-Plus members are 10 a.m. to 8 p.m., Monday to Saturday and 10 a.m. to 5 p.m. on Sundays. Non-Plus members can also upgrade to a Plus membership at any time to add curbside pickup as a free service.
"While free Curbside Pickup is a new Plus member benefit, we recognize all of our members are looking for contact-free shopping options as part of the current environment," de la Rosa said. "Because of that, we are going to temporarily make the service available for every member and do what we can to help them get the products they need, when and how they want them."
Shares of Walmart stock were up 1.06% as of 11:27 a.m. EDT on Thursday.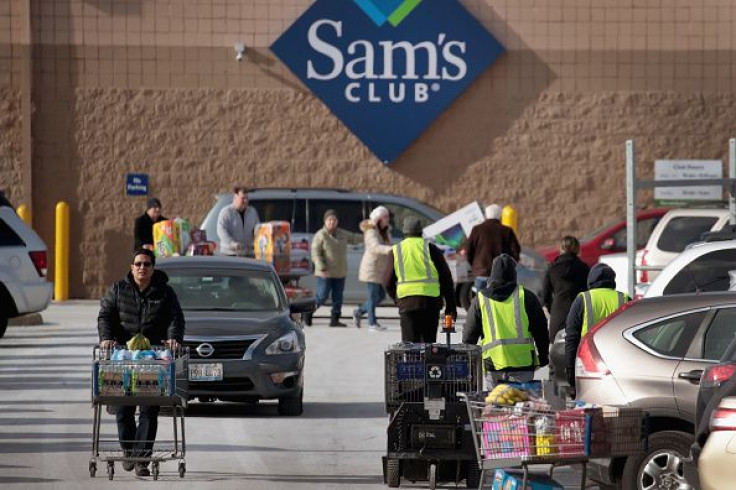 © Copyright IBTimes 2023. All rights reserved.