Samsung Denies Returning To OLED Tech For TV Business
Samsung Electronics has finally decided to shut down reports claiming it is turning back to origanic light-emitting diode (OLED) technology for its TV business. The South Korean tech giant has slammed such rumors, for it is not in the process of taking a few steps backward when it has already taken numerous leaps forward.
During a forum in Seoul, Samsung's Visual Display Business President Han Jong-hee addressed the media reports saying Samsung is planning to expand into the OLED TV business, as per Yonhap. "It is not true," Han told reporters at the event. "The company will push forward a two-track method."
What Han basically means is that Samsung will move forward with what it announced during the Consumer Electronics Show last month. At the time, the company disclosed that it has this two-track strategy that involves adding its micro-level light-emitting diode (LED) lineup to its existing quantum dot LED (QLED) TVs.
Samsung has definitely moved on from selling OLED TVs. Its TV business is currently thriving with QLED offerings. To be specific though, QLED is not really LED that uses quantum-dot technology. Samsung is using the marketing acronym even though what it makes are high-end liquid crystal display (LCD) TVs with quantum-dot technology.
At present, the OLED TV market is championed by several TV makers, including Samsung's neighboring rival, LG Electronics. And though OLED TVs are performing well on the market, Samsung is still not interested in returning back to manufacturing OLED TVs all over again. In fact, Han maintained that Samsung is now more focused in selling its latest MicroLED TV, called The Wall, in August.
Meanwhile, Samsung is also currently preoccupied with the preparations for the imminent launch of its Galaxy S9 and Galaxy S9+ flagship smartphones. The company has already sent out invites for an Unpacked event on Feb. 25, Sunday, which is a day prior the kickoff of Mobile World Congress 2018.
Latest reports indicate that Samsung is going to use augmented reality when its takes the wraps off of the Galaxy S9 and S9+. This is expected to provide fans with a close-up look at the handsets during the launch event.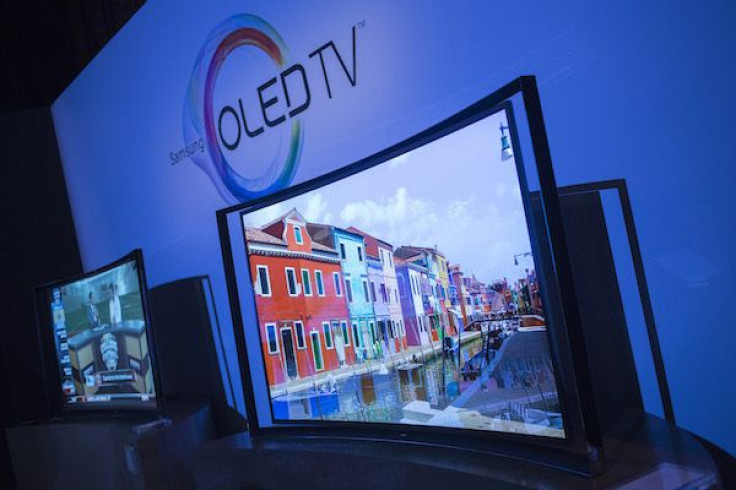 © Copyright IBTimes 2022. All rights reserved.
FOLLOW MORE IBT NEWS ON THE BELOW CHANNELS