Samsung Galaxy Note 5 Sales Outpace Galaxy S6 Edge Plus Online In US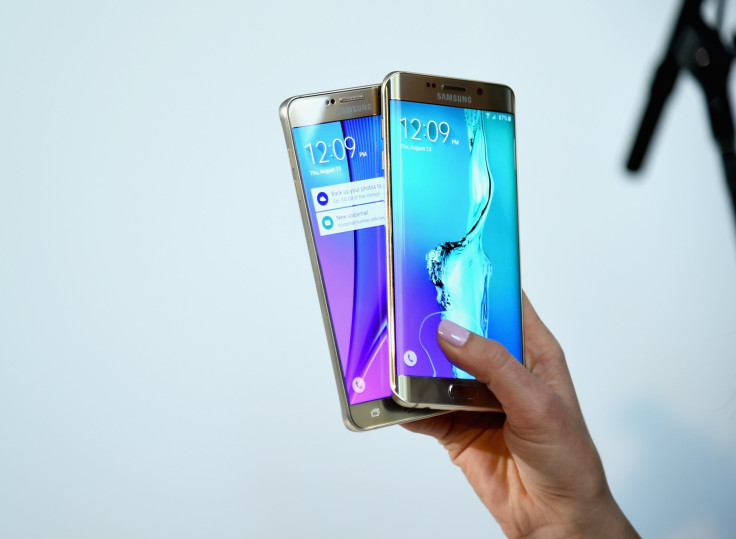 Online sales of Samsung's Galaxy Note 5 device are outpacing those of its Galaxy S6 Edge Plus in the United States. Samsung sold twice as many of the stylus-packed phablet compared to its curved-screen sibling, the latest estimates from 1010data Ecom Insights show. It's a sign that U.S. consumers are opting for the cheaper Note 5, which starts at about $700, instead of the slightly more expensive S6 Edge Plus, which starts around $770.
The data shows that Samsung sold about 10,000 Galaxy Note 5 units online and 5,000 S6 Edge Plus units between Aug. 14 and Aug. 23 in the U.S. In comparison, the company sold about 10,000 more of its smaller phones -- the Galaxy S6 and S6 Edge -- when the devices launched in April. The S6 accounted for 20,000 units of U.S. online sales and the S6 Edge saw 5,000 sold in their first 10 days, 1010data reported.
U.S. online sales of the Note 5 and the S6 Edge Plus pale in comparison to their performance in South Korea, where combined sales topped 100,000, the Korea Times reported. But keep in mind that 1010data's metrics are derived from a panel of millions of shoppers who opt-in for having their online behavior scanned anonymously, so its study doesn't include in-store U.S. sales.
Samsung typically unveils its new Note devices during the IFA trade show in Berlin. This year it opted to release it in August to better position it against the launch of Apple's anticipated iPhone 6S and 6S Plus. But despite the early start, sales of Samsung's phablets still pale in comparison to those of the iPhone 6 and 6 Plus, of which Apple may have sold 750,000 units online in the U.S. during their first 10 days, 1010data estimates. Globally, Apple sold 10 million iPhone 6 and 6 Plus units, the company said.
In lieu of a Note 5 unveiling at IFA Berlin in September, Samsung is expected to unveil its latest entrant into the smartwatch market -- the Gear S2.
© Copyright IBTimes 2022. All rights reserved.
FOLLOW MORE IBT NEWS ON THE BELOW CHANNELS