Samsung Galaxy S3 To Be Updated With Better Display, Wireless Charging, 2,400 mAh Battery [Report]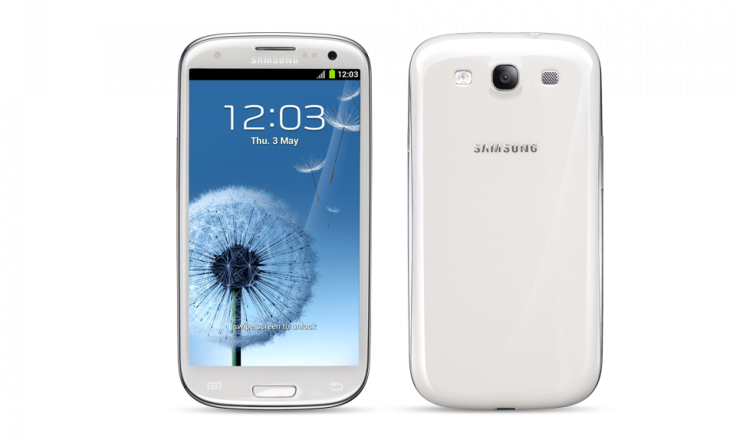 The release of the Samsung Galaxy S4 is just a few hours away with tech enthusiasts around the globe eagerly waiting to see what the new smartphone will finally offer. However, that doesn't necessarily mean that Samsung wants its customers to sideline other devices, especially the company's current flagship smartphone, the Galaxy S3.
At a time when the tech world is flooded with Samsung Galaxy S4-related news, a new report has hit the web Wednesday saying that the South Korean tech giant has been working on a significant Galaxy S3 refresh that will bring a set of new features to the handset.
Citing Russian journalist Eldar Murtazin, an Unwired View report has said that Samsung will be launching an improved model of the Galaxy S3 with a better display, wireless charging and a bigger battery. According to the report, Murtazin has a good track record in terms of Samsung-related leaks. The journalist accurately predicted the March 14 release date for the Samsung Galaxy S4 about a week before the official announcement.
"The 'better screen' inside the new Galaxy S III version can mean anything, or it may mean that it will come with a higher-resolution panel," said the report. "Wireless charging will be built-in, no need for an aftermarket 'kit' anymore, and the battery capacity will be bumped up to 2,400 mAh – 300 mAh more than in the original Galaxy S III."
This is not first time when Samsung is breathing new life into its older devices. The company announced Samsung Galaxy S Advance in February last year, while the CES 2013 earlier this year brought the Samsung Galaxy S2 Plus to the market. The phone features the same 1.2 GHz dual-core processor and 1GB RAM that is found in the Galaxy S2, but it comes with only 8GB of internal storage. The Galaxy S2 Plus uses a Broadcom VideoCore IV HW GPU instead of the Mali 400MP used in the original Galaxy S2.
"Although we have seen many pretenders to the throne in the smartphone market, the Galaxy S III is still the darling of the Android community after having managed to amass sales in excess of the thirty-million mark for the company," a Redmond Pie report said.
"With those kinds of sales figures, it isn't hard to see why Samsung would be extremely keen to release a new and improved version of the phone that could find itself being extremely popular with smaller and emerging markets," the report added.
© Copyright IBTimes 2023. All rights reserved.