Samsung Galaxy S4 Tutorial: How To Transfer Apps To Micro SD Card On Updated Handsets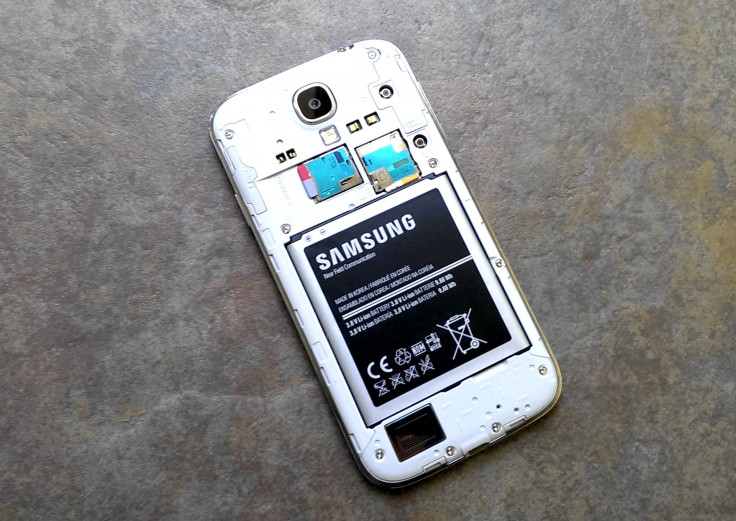 The Samsung Galaxy S4 has received a system update on the AT&T, Sprint and Verizon networks that primarily allows users to install and transfer apps from their internal storage to a micro SD card.
This function is usually disabled on devices powered by the Android operating system because Google discovered that micro SD transfer often causes certain apps to malfunction. Samsung was forced to consider the option after several complaints from early adopters as well as an expose on the BBC Watch dog program.
The Samsung Galaxy S4 is advertised as having 16GB of internal storage, but owners soon discovered that nearly half of that storage is occupied by Samsung system files and bloatware, leaving a little more than 9GB of ROM available for personal use. Samsung insisted that storage can easily be expanded up to 64GB with a micro SD card, but with users usually unable to transfer apps and media files downloaded from the Google Play Store onto a micro SD, external expansion was useless beyond saving photos or media not bought from the Play Store.
Enter the latest Samsung update. Not only is it intended to free up some internal storage space with microSD installation and transfer, but more internal storage should be available thanks to the optimization of the Android operating system, another enhancement of the update.
Here's how to easily and safety transfer files from the internal storage of your Samsung Galaxy S4 handset to a micro SD card.
- Access your Settings by pressing the Menu button at the bottom left of your device or by accessing the dropdown Notification bar.
- Once in Settings, access the More tab to your right.
- Access the Storage option and observe how much available space there is on the device. If you have a lot of space available you may not need to transfer any apps at this time, but if you have a just a little space available, proceed with your micro SD transfer.
- Tap the Back button at the bottom right of your device to return to the previous screen and then access the Application manager option.
- Sort your apps by size by tapping the Menu button then selecting Sort by Size. This will order your apps from largest to smallest file. You probably will want to move some of the largest apps on your device to your micro SD card.
- Select an app that you would like to transfer to your micro SD card and observe whether you will be able to move the app. If the Android operating system does not allow micro SD transfer of an app, the Move to SD card button will be grayed out. If an app is transferable, the button will be bright.
- Tap Move to SD card button and wait for the transfer to complete.
- Move as many apps as you can to your Micro SD card.
Samsung Galaxy S4 Micro SD Installation: Reminders
Note that while apps can be moved to the micro SD card, it is often imperative that its system files remain in internal storage in order to function properly. Gotta Be Mobile discovered this when trying to move the Amazon Kindle app and its book files to a micro SD card; once the app was opened, without the book files in internal storage, the Kindle app had no readable files to access. The app itself can be moved to a micro SD, but the book files must remain in ROM.
Additionally, the tech website recommends using a class 10 micro SD card in order to ensure that apps run fast enough while not installed in internal storage.
Do you think micro SD installation will be beneficial to the Samsung Galaxy S4? Let us know in the comments below.
Follow me on Twitter @FionnaatIBT.
FOLLOW MORE IBT NEWS ON THE BELOW CHANNELS