Samsung Galaxy S5 Release Date Coming? Device To Hit The Market In February After January Unveiling?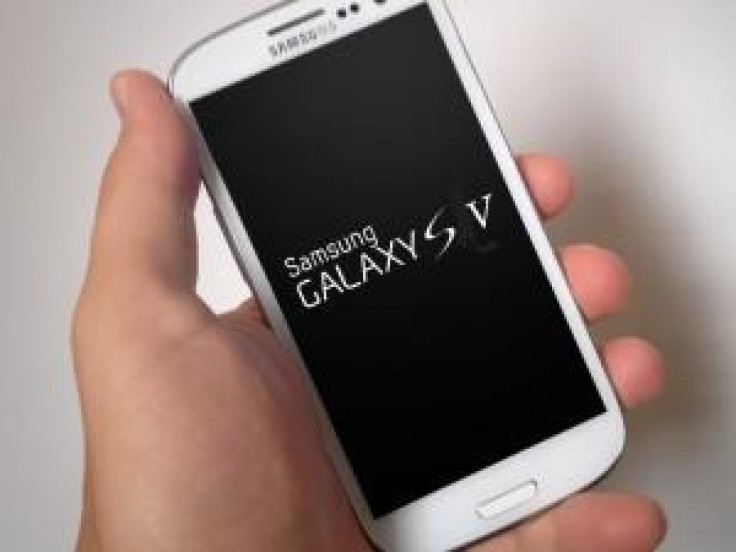 It's not quite Samsung Galaxy S5 season; however, a recent report out of South Korea suggests that the upcoming flagship device may be released a bit earlier than usual.
According to tech website Naver, The Samsung Galaxy S5 is scheduled for a January unveiling and a February release. This is quite early in comparison to previous releases of Galaxy S devices; the Samsung Galaxy S4 was notably unveiled in March and released in late April, while the Samsung Galaxy S3 was unveiled in early May 2012 and released in late May. Even the Samsung Galaxy S2 released in May 2011, while the generations old original Galaxy S released in June 2010.
Samsung Galaxy S5 Proposed Specs
The Naver report also brings us a number is proposed specs for the Samsung Galaxy S5, which have been previously tossed around to varying degrees. The Galaxy S5 will reportedly feature the long rumored metal exterior, a 64-bit Exynos 5430 "true eight-core" processor, a 16-megapixel camera with optical image stabilization and a fingerprint scanner.
After it was discovered that the Samsung Exynos 5410 chipset used only four of its eight-cores at a time, Samsung (NASDAQ:SSNLF) went back to the drawing board and produced the Samsung Exynos 5420, which can actually utilize all eight-cores at once; however, it can use either four-cores or all-cores depending on the functions. Exynos 5430 will likely take after the 5420 in this fashion. We currently see the Exynos 5420 in the 3G version of the Galaxy Note 3 while the LTE version features the Qualcomm Snapdragon 800 processor. We can likely expect that rumors will introduce a Qualcomm LTE counterpart for the Galaxy S5 at some point. Notably, Qualcomm recently clarified that 64-bit processors may be releasing in the future.
Early rumors for the Samsung Galaxy Note 3 also proposed a 16-megapixel camera with OIS; however, the device released with the Samsung 13-megapixel camera that was introduced on the Galaxy S4. Current Galaxy S5 camera rumors suggest the lens will remain at 13-megapixels and will include Optical Image Stabilization and improved low-light image capture ability.
Recent news also indicates that fingerprint scanner technology was cut from the Galaxy Note 3 early in its development. The technology was reportedly unable to pass quality tests for the Galaxy Note 3, so Samsung ultimately continued development without it. In the wake of Apple releasing its iPhone 5S with a fingerprint scanner; however, many expect Samsung will soon revisit the idea for future handsets such as the Galaxy S5.
Samsung Galaxy S February Release Farfetched?
Previous reports have indicated that the Galaxy S5 will release within the second quarter, which goes from April to June. To clarify, financial second quarter does not coincide with the U.S. fiscal second quarter, which goes from January 1 to March 31; however, most reports do not explicitly state to which quarter they are referring. If the Samsung Galaxy S5 were to release in February, it would release within a second quarter for all intents and purposes.
As per the report, Samsung has decided to push for an early release of the Samsung Galaxy S5 to combat supposed disappointing sales of the Galaxy S4, which is a story we have heard many times before. The Samsung Galaxy Note 3 notably released between late September and early-October, when pre-release rumors suggested it would hit the market in July or August to make up for disappointing Galaxy S4 sales. However, the Galaxy S4 has sold over 20 million handsets since its release, most of which were sold within the first two months of availability. Samsung has long insisted that the Galaxy S4 has not had trouble on the market.
Another consumer favorite, the Samsung Galaxy S3 was also reportedly suffering from low sales, which prompted rumors of an early launch for the Galaxy S4 during its pre-release. However, the Galaxy S3 is actually considered the best and fastest selling smartphone of its time, having sold over 50 million units since its release, with 20 million sold within the first three months. While these reports about the Samsung Galaxy S5 currently remain in the realm of rumors with no confirmation from Samsung, it wouldn't be surprising if they turn out to be just as much hearsay as rumors prior.
Other Reports Point To Normal Release
Several other reports indicate that development of the Samsung Galaxy S5 will continue well into 2014. We have heard that Samsung is currently shopping for metal suppliers to produce aluminum chasses for the Galaxy S5; deals which are expected to be finalized in early 2014, while the updated 13-megapixel camera is also supposed to go into production in early 2014.
It remains too early to peg any of the current Samsung Galaxy S5 news as fact; however, we do know Samsung to be a creature of habit, which will likely follow its usual release schedule as always. Besides, if the company is that concerned about sales, it will likely not truncate the Samsung Galaxy Note 3 sales period.
Do you think we will see the Samsung Galaxy S5 be unveiled and released earlier than usual? Let us know in the comments below.
Follow me on Twitter @FionnaatIBT.
© Copyright IBTimes 2022. All rights reserved.
FOLLOW MORE IBT NEWS ON THE BELOW CHANNELS