Samsung Galaxy S6 vs. LG G4: 4 Killer Reasons To Purchase S6 Rather Than G4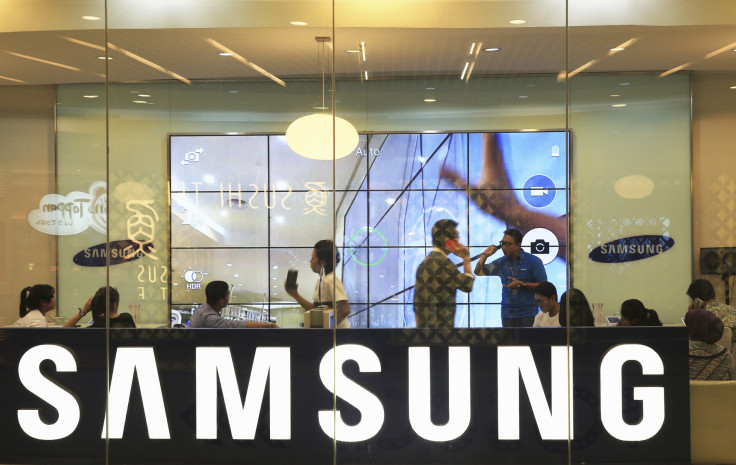 Samsung went for a radical design change with the new Galaxy S6 and the curved-edge Galaxy S6 Edge. Instead of the traditional "plastic" design, Samsung built the S6 devices with a mix of "metal and glass" construction. Needless to say, the risk has paid off nicely for the South Korean conglomerate.
Meanwhile, LG recently launched the impressive flagship G4, which can now be pre-ordered from major carriers across the U.S. The LG G4 features a classy design, complete with subtle curve and killer leather back. Nevertheless, compelling reasons, compiled by Phone Arena, remain to purchase the Samsung Galaxy S6 rather than the LG G4.
Samsung Galaxy S6 vs. LG G4
Killer Design
One look at the Galaxy S6 is enough to see it is a solid device that follows industrial design, blended with a smart combination of metal and glass. The new design philosophy elevates the Galaxy S6 to a level beyond the predecessor Galaxy S5 with its plastic build. The LG G4's high-end variant, on the other hand, features a stylish leather back. But then, the regular versions look similar to the predecessor G3.
Phone Arena says the LG G4 comes with a solid screen-to-body ratio, but the large 5.5-inch display requires a bigger and thicker body to fit in, compared to the slimmer Galaxy S6 with its 5.1-inch display. To be specific, the LG G4 is 0.39-inch / 9.8 mm thick, while the Galaxy S6 is ultra-thin at only 0.27-inch / 6.8 mm.
Stunning Viewing Experience
Samsung's Super AMOLED display on the Galaxy S6 and Galaxy S6 Edge is rumored to be striking. The realization of colors is vivid and accurate, aided by the QHD screen resolution of 1,440 x 2,560 pixels. The LG G4 comes with the same resolution, but the display technology used is IPS LCD. If the viewing experience is the criterion, Phone Arena says, the Galaxy S6 should be the perfect choice.
Improved Sensor
The Samsung Galaxy S6 features a fingerprint sensor on the home, like its predecessor. But the feature has been improved when compared to Galaxy S5 and Galaxy Note 4 phablet. Now, the sensor is said to be accurate and super fast. Meanwhile, the LG G4 lacks this feature.
Ultimate Power
The Galaxy S6 is powered by Samsung's own Exynos 7420 processor, whereas the LG G4 comes powered by a relatively inferior Qualcomm's Snapdragon 808 SoC. Furthermore, Phone Arena says, Samsung uses LPDDR4 RAM, along with an ultra-fast UFS 2.0 flash memory. On the other hand, the G4's Snapdragon 808 is not compatible with the LPDDR4 RAM. Therefore, the Galaxy S6 wins fair and square in this category.
© Copyright IBTimes 2022. All rights reserved.
FOLLOW MORE IBT NEWS ON THE BELOW CHANNELS