Samsung Galaxy S8 Has The Best Smartphone Display, DisplayMate Says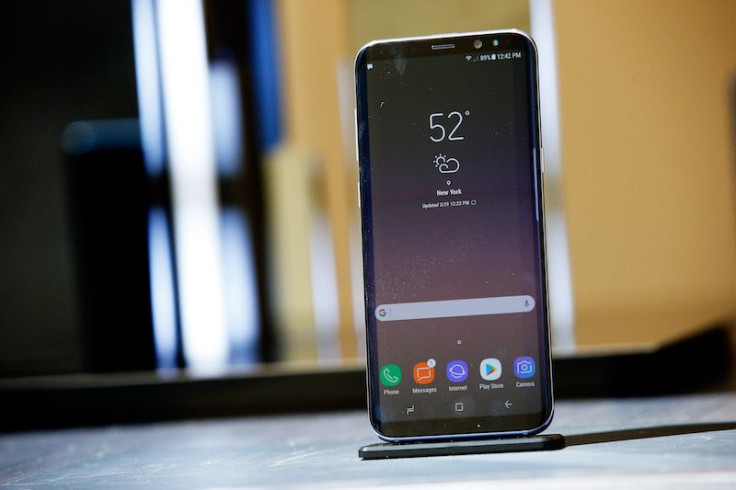 The Samsung Galaxy S8 is undoubtedly one of the best smartphones of 2017 with its bezel-free design and top-of-the-line hardware. Now, the smartphone's display has been given an A+ grade and the title of being the "best smartphone display on the market."
"The Galaxy S8 is the first in a new generation of OLED Smartphones that have a Full Screen Display design. It is the most innovative and high performance Smartphone display that we have ever lab tested, earning DisplayMate's highest ever A+ grade," DisplayMate Technologies President Dr. Raymond M. Soneira said.
DisplayMate fully tested the Galaxy S8's screen and found that it can reach a peak brightness of over 1,000 nits. It also uses a DCI-P3 Color Gamut to deliver the most accurate colors possible. DCI-P3 Color Gamut is also currently being used for 4K TVs.
The Galaxy S8's display also features HDR technology that's been certified by the UHD Alliance, allowing users to play native 4K HDR content. DisplayMate also rated the Galaxy S8's display as having the highest screen resolution, highest contrast ratio and the lowest reflectance.

One of the flaws of the LG's phones is that it features a faulty auto-brightness setting, as pointed out by ZDNet. The Galaxy S8 doesn't suffer from the same flaw since it comes with front and rear ambient light sensors to deliver comfortable brightness levels automatically.
"What is particularly significant and impressive is that Samsung has been systematically improving OLED display performance with every Galaxy generation since 2010, when we started tracking OLED displays," Dr. Soneira said.
Apple fans also have something to look forward to when it comes to this year's line of new iPhones. The iPhone 8 is expected to feature an OLED display that's being manufactured by Samsung, as pointed out by BGR. It's possible that the iPhone 8's display will be the only one that can match the display on the Galaxy S8.
© Copyright IBTimes 2023. All rights reserved.