Samsung Galaxy S8 Plus Confirmed? Leaked Branding Hints At Rumored Model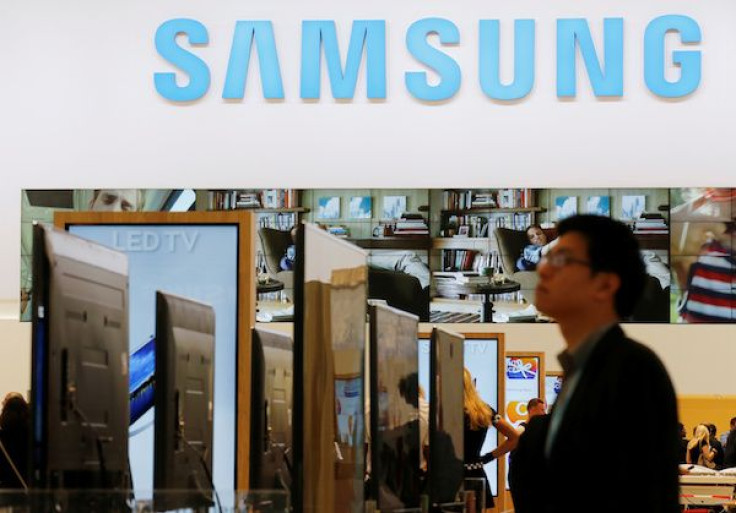 Samsung has essentially already confirmed the Galaxy S8, still, there are few details known about the smartphone except it won't be unveiled at Mobile World Congress. However, a recent leak may serve as a secondary confirmation about the Galaxy S8.
Tech informant Evan Blass shared Friday an image, which may be Samsung Galaxy S8+ branding. The image hints that Samsung will use the name Galaxy S8+ for one of the rumored devices. If true, it would be first time Samsung has used such a name for a spring flagship. Previously the manufacturer released the Galaxy S6 Edge+ in fall 2015; however, the device had limited availability. The Galaxy S8+ is expected to be available globally.
So far, rumors suggest the Galaxy S8+ in particular will feature a 6.2-inch dual-edge display and a 3,500mAh or a 3,750mAh battery. The Galaxy S8 may have a smaller screen and battery capacity, but so far rumors suggest the devices may otherwise be the same.
Despite rumors suggesting a 6.2-inch display for the Galaxy S8+, the handset is not expected to be much larger than the Galaxy Note 7. In addition to its curved display, Samsung may remove the home button and thin the top and bottom bezels to increase screen real estate without increasing the phone size. The manufacturer may move the fingerprint scanner to the back of the phone, as per several device leaks and mock ups.
Current rumors also suggest the Galaxy S8+ could sell for as much as $950. Samsung reportedly expects the plus model to be more popular among consumers than the Galaxy S8.
Samsung is expected to announce the Galaxy S8+ and Galaxy S8 March 29 in New York City and release the devices April 21.
© Copyright IBTimes 2023. All rights reserved.