Samsung Google Patent Deal: How Will Joining Forces Help Both Companies?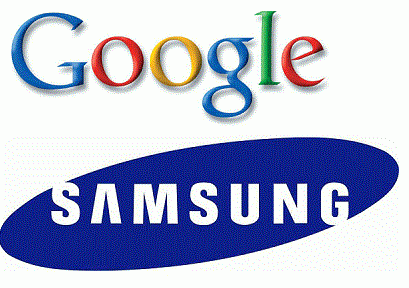 When it seems as if Samsung is backing away from its Google connection, the Korean manufacturer surprises the public with a new collaboration. Reports indicate that Samsung Electronics Co. (NASDAQ:SSNLF) and Google Inc. (NASDAQ:GOOG) have struck a deal to cross-license their patents throughout the next decade.
Samsung announced the deal in a statement on Monday, with Deputy General Counsel for Patents at Google, Allen Lo explaining that with this agreement the companies aim to "reduce the potential for litigation and focus instead on innovation."
Little further detail is known about the 10-year deal -- especially whether Samsung and Google will be allowed to use each other's patents for its own hardware and software development; however, it does appear that both companies will benefit when it comes to intellectual property proceedings. Analysts note that a company having more patents in their repertoire protects it from legal action taken by competitors. Samsung especially deals with rival Apple Inc. (NASDAQ: APPL) taking legal action for patent infringement. Currently, the Korean manufacturer owes the Cupertino, Calif. tech giant $930 million in damages for supposedly copying various iPhone and iPad features. Another major intellectual property case involves the Rockstar consortium, a patent holding non-practicing entity (NPE), of which includes Apple, Microsoft, BlackBerry, Ericsson, and Sony are apart. The Rockstar consortium is currently suing Android manufacturers including Google, Samsung, Huawei, Asustek, HTC, LG Electronics, Pantech, and ZTE for various patent infringement claims.
Samsung and Google will acquire several of each other's patents, both current and future, which is expected to aid both companies avoid future legal battles over intellectual property. Notably, Samsung and Google's deal takes place just weeks before Apple and Samsung's chief executives are expected to have a mediation meeting in mid-February, about their long standing litigation against one another.
The deal also poses to keep Samsung and Google out of legal issues with each other. Especially as Google's subsidiary Motorola Mobility is now producing its own feature devices, and could now be a formidable competitor for Samsung.
Samsung and Google's relationship is long standing, with Samsung devices being powered by Google's Android operating system. Samsung and Google also collaborated to release the Samsung Galaxy Nexus smartphone in 2011. Most recently, the companies introduced the Samsung Galaxy S4 Google Play Edition, which runs pure Android software without any featured software from Samsung. Many Samsung devices, such as the Galaxy S4 and the Galaxy Note 3 were the first devices outside of Google's Nexus line to run Android system versions out of the box.
Do you think that Samsung and Google's patent deal is a good move? Let us know in the comments below.
Follow me on Twitter @FionnaatIBT.
© Copyright IBTimes 2023. All rights reserved.