Samsung Slashes Q3 Profit Estimate By A Third After Halting Galaxy Note 7 Production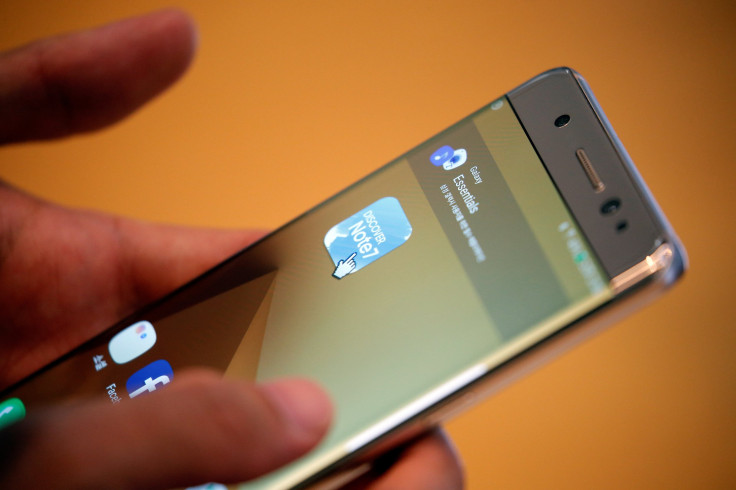 A day after it permanently halted the production of its flagship Galaxy Note 7 smartphones following reports of the high-end device catching fire, Samsung announced that it was slashing its quarterly profit forecast by a third. The company now expects a third-quarter profit of 5.2 trillion won ($4.6 billion), down from 7.8 trillion won it forecast last week.
If the July-September figures are in line with the guidance, it would mark a nearly 36 percent quarter-on-quarter drop in operating profit and a yearly decline of 30 percent.
"Nobody could have expected the figure that Samsung just guided for," C.J. Heo, a fund manager for Alpha Asset Management, told Reuters. "We'll have to see how the market reacts tomorrow."
Even before the profit revision, Samsung's shares had dropped 0.8 percent Wednesday, adding to Tuesday's 8 percent drop. So far this week, the company's stock on Korea Exchange has fallen 10 percent over fears that its bottom line and reputation would be hurt by the Note 7 fiasco.
In September, after reports emerged that the devices' batteries were exploding, Samsung recalled roughly 2.5 million phones. However, even the replacement devices issued with different batteries reportedly begun catching fire, forcing the company to stop their sale.
"We are working with the U.S. Consumer Product Safety Commission (CPSC) to investigate the recently reported cases involving the Galaxy Note7," the company said Monday. "Because consumers' safety remains our top priority, Samsung will ask all carrier and retail partners globally to stop sales and exchanges of the Galaxy Note7 while the investigation is taking place."
However, on Tuesday, in order to limit the long-term risk to the brand, Samsung finally announced that it would permanently halt production of the Galaxy Note 7 smartphones.
"It's good that Samsung made a firm decision on the Note 7, but people are concerned about the situation because people don't know what the problem is," Kim Hyun-su, a fund manager at IBK Asset Management, which owns shares in Samsung, told Reuters. "We'll have to see what the future plans are but I suspect Samsung will move quickly to get the Galaxy S8 ready."
© Copyright IBTimes 2023. All rights reserved.
FOLLOW MORE IBT NEWS ON THE BELOW CHANNELS