Galaxy Note 7: Samsung Permanently Stops Production Of Troubled Smartphone Over Safety Concerns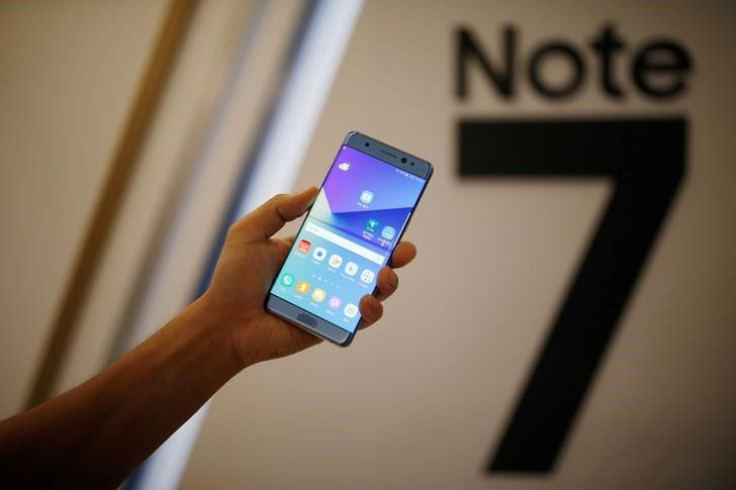 Samsung Electronics Co Ltd has permanently halted the production of its flagship Galaxy Note 7 smartphone Tuesday after concerns over the safety of the devices.
The move, less than two months after the launch, could cost the smartphone-maker $17 billion, analysts said, according to Reuters. The decision will also be a massive setback for the tech giant in its race against Apple in the smartphone market.
"We recently readjusted the production volume for thorough investigation and quality control, but putting consumer safety as top priority, we have reached a final decision to halt production of Galaxy Note 7s," the company reportedly said in a statement Tuesday.
Earlier, in a brief statement released Monday night, the company appealed to its global partners to stop selling the Galaxy Note 7. "We are working with relevant regulatory bodies to investigate the recently reported cases involving the Galaxy Note7. Because consumers' safety remains our top priority, Samsung will ask all carrier and retail partners globally to stop sales and exchanges of the Galaxy Note7 while the investigation is taking place," the statement read.
In September, Samsung announced the recall of 2.5 million Note 7s after reports of the $882 devices catching fire.
Tuesday's decision to stop production altogether was taken after reports that even some of the replacement devices were catching fire. The fresh reports prompted warnings from regulators, and airlines had urged passengers to switch off the devices over safety concerns.
The South Korean firm has yet to reveal if it has zeroed in on the cause of the fresh fires.
The phone was initially launched to glowing reviews from critics, some calling it one of the best Android smartphones in the market. The South Korean company recently began doling out the replacement phones that have a green battery icon indicating the phone is safe to use. But consumers reported that even the phones with the green icon were overheating.
© Copyright IBTimes 2023. All rights reserved.