Sandra Bland Death And Jail Suicide: How Common Are 'Unnatural Deaths' In US Jails?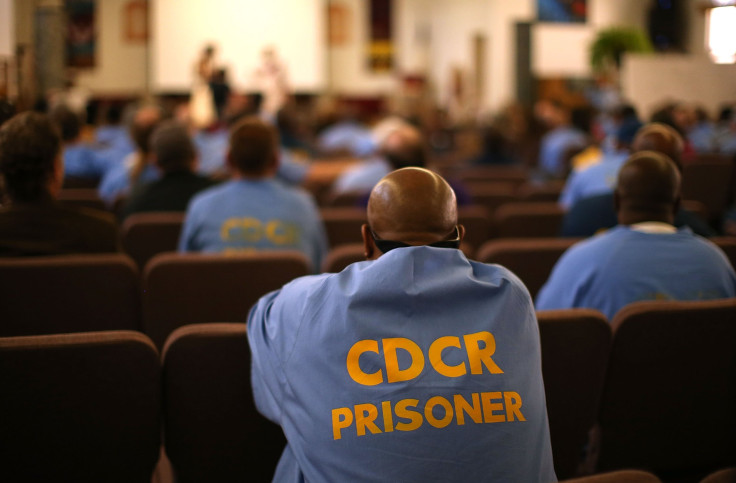 By most accounts, Sandra Bland, a Chicago-area woman who officials say took her own life in a Texas jail two weeks ago, was excited about starting a new job at her college alma mater and beginning the next phase of her young life. At some point prior to her arrest by a Texas State Trooper, she had happily recorded an encouraging video message to her Facebook friends and apologized for a lack of regular updates while she dealt with and eventually overcame a brief stint of depression.
The entire series of events led many to openly wonder: How could a 28-year-old African-American with her whole life ahead of her be driven to suicide? As funeral services were held last weekend, members of Bland's family and acquaintances were among those maintaining a collective rejection of the notion that their daughter, sister, niece and friend took her own life. However, statistics have shown that for an unquantifiable number of jailed Americans, a run-in with the law and the conditions of incarceration make suicide attempts more likely.
Recent studies have shown that local jails, more than state and federal prisons, have had serious problems with "unnatural deaths" caused by suicide for several decades. These jails, which are typically a holding place for offenders waiting to see judges or face court trials, have either lacked proper suicide-prevention training for correctional facility employees or failed to adequately assess an inmate's risk prior to booking. If the rate is ever to decrease, criminal justice experts said local jail facilities must do more for the mental health of their inmates.
"[Jail] overtakes your being, in the sense that normalcy is gone," Steve Martin, an experienced U.S. corrections expert, told National Public Radio. Martin, who is the court-appointed watchdog for New York's infamous Rikers Island jail complex, said the "shock of confinement" can be most traumatic for people like Bland who have no notable criminal history.
Suicide Rate of Inmates in Local Jails | FindTheData
Suicide was the leading cause of unnatural deaths in local jails between 2000 and 2007, accounting for approximately 29 percent of all jail deaths during that period, according to data kept by the U.S. Department of Justice's Bureau of Justice Statistics' Death in Custody Reporting Program. In the first decade of the 2000s, more than 3,500 local jail inmates committed suicide.
However, the annual rate of those deaths has been mostly constant since their decline in the mid-1980s, according to the Justice Department data.
In 2011, the rate of jail suicides was 43 per 100,000 local jail inmates, exponentially higher than the rate of 11.5 per 100,000 people in the country's general population. The second leading cause of death in jails is heart disease.
The degrading and often dangerous living conditions in many jails and prisons amount to cruel and unusual punishment, jail experts and formerly incarcerated individuals have said. The conditions of incarceration imposed on jail inmates are conducive to the idea of suicide because the environment eliminates personal control, cuts off social support networks, restricts access to mental health resources and provides ample isolation and privacy, according to an analysis by the U.S. Marshal Service.
While there are many theories on the causes of suicide, the "interpersonal theory of suicide," or a combination of the feelings of not belonging, of being a burden, as well as the overcoming of a natural fear of death, is considered a leading theory. Risk factor assessment is crucial from the moment an individual enters a jail. "[Suicide] is difficult to predict. so the only way to intervene is to address as many risk factors as possible," Alexandra Fleischmann, an expert in suicide prevention at the World Health Organization's Department of Mental Health and Substance Abuse, told NBC News in 2013. "These factors are typically mental distress, chronic illness, acute emotional distress, or the loss of a loved one."
Bland reportedly was assessed for suicide risk factors when she was booked into the Waller County jail in Hempstead, Texas, on July 10. Authorities said she indicated she had entertained ideas of suicide following a miscarriage in 2014, but she did not report feeling suicidal after being booked in jail.
She had traveled to Texas to start a job at Prairie View A&M University before being pulled over by 30-year-old Brian Encinia, a state trooper, for failing to signal before a lane change. But when Encinia determined that Bland was being uncooperative, their exchange escalated and ended with her arrest on charges that she assaulted the trooper as she was being handcuffed.
Early dashboard video camera footage from Encinia's squad car sparked widespread suspicion that Bland, who was found hanging from a plastic trash bag in her jail cell July 13, was a victim of police overreaction and mistreatment. Conspiracy theorists later fueled Internet rumors that Bland's death in custody was caused by authorities and staged as a suicide by jail personnel. Officials attempted to debunk that theory Tuesday by releasing jail surveillance footage that showed Bland was alive during the first two days of her incarceration. Medical examiners have twice ruled the death a suicide.
Despite seeming lapses in the Texas jail's ability to assess Bland's risk for suicide, experts on law enforcement detention said American jails are better at handling mental illness now than they were than a generation ago. A landmark decision in 1980 by the U.S. Court of Appeals' Fifth Circuit in Texas ordered correctional facilities to ensure the safety for inmates by screening them for suicidal ideation.
"If you went into Waller County jail 20 years ago, they wouldn't have any intake screening," Lindsay Hayes of the National Center on Institutions and Alternatives, a Maryland-based criminal justice reform organization, told NPR. "They might ask, 'Do you have any medical issues right now?' and that would be about it. They never would have asked any questions about suicide or mental illness and such."
© Copyright IBTimes 2023. All rights reserved.
FOLLOW MORE IBT NEWS ON THE BELOW CHANNELS