Santorum Bashes 'Pseudo-Religion' Of Global Warming Embraced By Rivals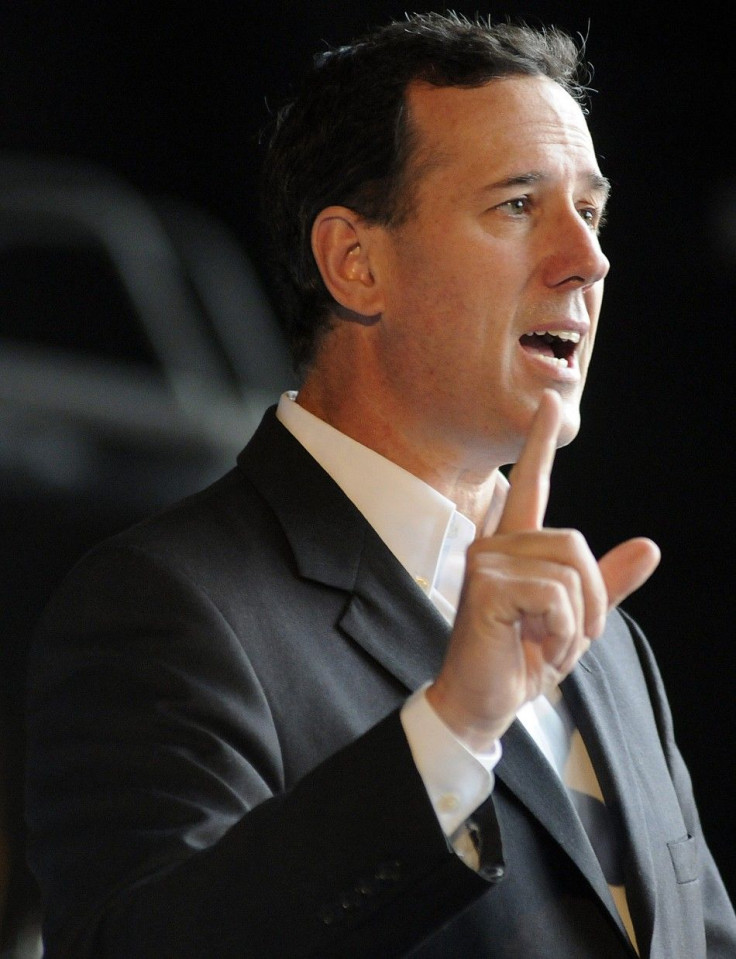 Republican presidential candidate Rick Santorum sought to distance himself from his GOP opponents Monday with an op-ed tying Newt Gingrich and Mitt Romney to radical environmentalists sounding the alarm on climate change.
In a post on the conservative website Red State, Santorum accused Gingrich and Romney of supporting limits on carbon emissions and thereby buying into a doctrine of trendy liberal elites. Santorum denied any link between human activity and fluctuating temperatures, pointing to an absence of conclusive, verifiable scientific evidence.
Global warming is the wrong war for America to fight, Santorum wrote. While millions of Americans are suffering unemployment, their American dream is being blocked by the government rules Romney and Gingrich advocated.
Santorum called belief in man-made climate change a pseudo-religion whose adherents deny the interests and property rights of people.
Global warming became the litmus test of this movement, Santorum wrote.
It is not the first time Santorum has accused environmentalists of heresy. In February, the former Pennsylvania senator touched off a storm of criticism for accusing Obama of entertaining a phony theology.
Oh, not a theology based on the Bible, Santorum told a Tea Party rally in Columbus, Ohio. A different theology, but no less a theology.
Santorum, whose political views are imbued with a devout Catholicism, explained that he was alluding to Obama's environmental policies. By asserting that humans are contributing to climate change and attempting to curtail carbon emissions, Santorum said, Obama was endorsing a worldview that elevates the Earth above man.
This is all an attempt to, you know, to centralize power and to give more power to the government, Santorum told CBS.
In viewing environmentalism through the lens of religion, Santorum has embraced a particular biblical interpretation that sees humans as rightful masters of the natural world. A different Christian viewpoint holds that humans are intended to live harmoniously with nature and safeguard or steward' the environment.
© Copyright IBTimes 2023. All rights reserved.
FOLLOW MORE IBT NEWS ON THE BELOW CHANNELS