Saudi Arabia Anti-ISIS, Terrorism Coalition: Azerbaijan Considers Joining Campaign Against Islamic State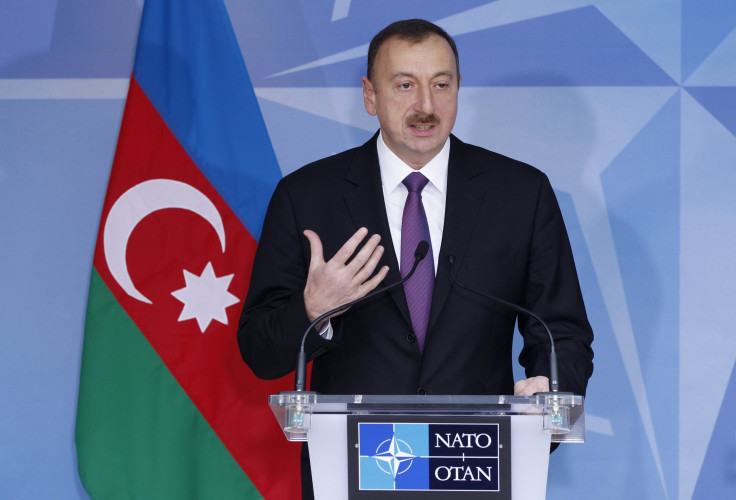 The former Soviet nation of Azerbaijan was weighing a decision Tuesday to join a 34-state Islamic alliance against terrorism, according to the Russian Tass news agency. The country's foreign minister, Elmar Mammadyarov, reportedly discussed the prospect during a phone conversation with Saudi officials, who have taken the lead in the anti-terror initiative.
"Currently, the issue [of joining the coalition] is under consideration. As a country that has suffered from terrorism, Azerbaijan strongly condemns all its forms and manifestations," foreign ministry spokesperson Hikmet Hajiyev told reporters Tuesday.
Saudi Arabia announced the formation of a 34-state coalition Tuesday to combat terror, releasing a list of countries from as far as Malaysia that were planning to join the fight. All of the countries involved are predominantly Muslim, and Saudi Arabian officials cited "a duty to protect the Islamic nation from the evils of all terrorist groups and organizations, whatever their sect and name, which wreak death and corruption on earth and aim to terrorize the innocent," according to Reuters.
Iran, a Shiite-majority country that is considered a regional adversary of Saudi Arabia, was not named as a participant. The two countries are engaged in a monthslong proxy conflict in Yemen, where a ceasefire went into place Tuesday morning, and have found themselves on opposite sides of the Syrian civil war.
It is not currently known how influential the Islamic State group, aka ISIS, is in Azerbaijan or how many Azerbaijanis have traveled to Syria to fight alongside the terrorist organization. Estimates have ranged from 200 to 300, according to Radio Free Europe Radio Liberty.
News of the coalition's formation comes as Western officials have increasingly called on Muslim-majority countries, and particularly regional states, to take a more active role in the fight against ISIS. Many Arab nations, including Saudi Arabia, are already involved in the U.S.-led anti-ISIS coalition, but Saudi Arabia has diverted its attention from the war in Syria to focus on a battle with Iran-allied Houthi rebels in neighboring Yemen. The U.S. would like to see the Gulf ally refocus its military against ISIS.
ISIS has lost a considerable grip on its territory in recent months and reportedly faces a financial crisis amid U.S.-led coalition airstrikes. U.S. President Barack Obama said at the Pentagon Monday that the anti-ISIS campaign is hitting the militant group "harder than ever."
© Copyright IBTimes 2023. All rights reserved.