Saudi Arabia News: All-Male Women's Rights Council Promises Change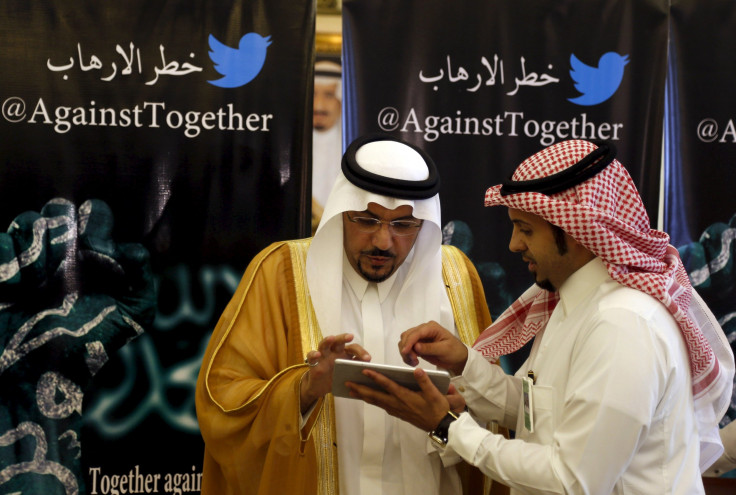 Saudi Arabia introduced its new "girls' council" over the weekend, pledging to promote women's rights in the notoriously restrictive Gulf kingdom — however, footage of the event showed only men in attendance.
The so-called Qassim Girls' Council was created by Saudi Prince Faisal bin Mishaal bin Saud and his wife, Princess Abir bint Salman, who was tasked with heading the initiative. Salman, along with the other women, reportedly watched the event via live video feed from a separate room because of the country's hardline gender segregation laws.
Faisal, the governor of Saudi Arabia's central Qassim region, said the event was representative of the kingdom's commitment to expanding the role of women in society.
Read: Why Is Saudi Arabia Attacking Yemen?
"In the Qassim region, we look at women as sisters to men, and we feel a responsibility to open up more and more opportunities that will serve the work of women and girls," he said, according to BBC News.
Images of the event were tweeted Saturday by Abir's official account and soon went viral on social media, with many users criticizing the visible absence of women among the 13-man group. Commentators such as World Bank web editor and former Washington Post journalist Bassam Sebti called the event "wrong and shameful," while others used the opportunity to promote Twitter campaigns demanding an end to gender segregation laws. Some also compared the images to a widely shared picture of U.S. President Donald Trump surrounded by men as he signed a law concerning abortion.
Read: Saudi Tweets Call For Execution Of Woman Without Hijab
Saudi Arabia has passed some of the most stringent codes for women in the world, including laws that prevent women from driving, going out without a male guardian and appearing in public without conservative dress.
Saudi Arabian women were granted the right to vote in elections in 2015, and nationwide efforts have been made to increase women's participation in the workforce. However, civil rights groups and human rights organizations have continued to criticize the lack of female representation in the kingdom.
© Copyright IBTimes 2023. All rights reserved.