Saudi Arabia's Women Vote, Contest In Elections For First Time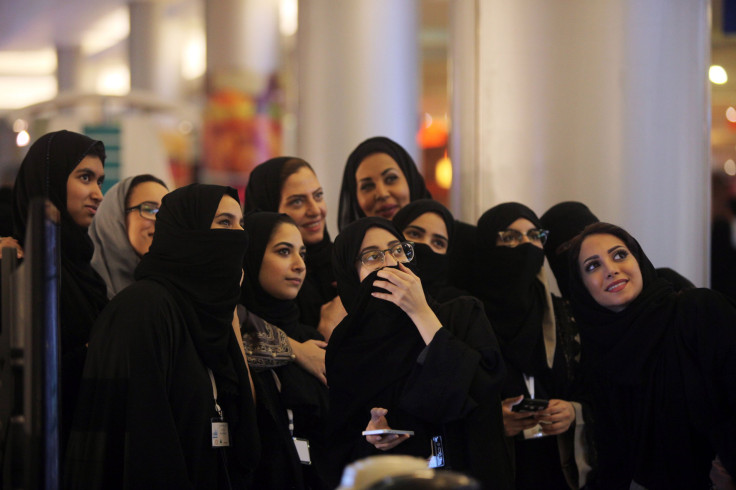 Saudi Arabia, a kingdom known for its stringent rules against women, held an election Saturday, where women were allowed to vote and run for the first time in the country's history, according to reports. The country is the last in the world to open ballots to women.
Over 900 women were contesting for seats against about 6,000 men who were competing for places in 284 councils looking after local affairs. However, despite women contesting and voting in local elections, they were not allowed to directly meet majority male voters during their election campaign, Al Jazeera reported. The country's municipal affairs ministry has allotted one-third of the council seats to women, but very few are expected to win.
"We have legal controls, which forbid the publication of women's photos -- during elections and in all our work. And if women's photos are not allowed, it would only be right, fair and equal to ban photos of all candidates," Jadie al-Qahtani, the head of the elections executive committee, said, according to Al Jazeera, adding: "What's more important are the programs of candidates from both sexes."
Women faced challenges in voter registration owing to bureaucratic obstacles, a lack of awareness about the process and its significance, and a bar against women driving -- factors that prevented many from signing up. However, some women said that they were excited and positive about participating in the electoral process.
"Women here are doctors and engineers - it's not like women aren't there," Lama al-Sulaiman, a female candidate in the port city of Jeddah, said, according to Al Jazeera, adding: "The international media sometimes has narrow views; they only report the bad stories. We have them, we have weaknesses and every citizen goes through challenges - those shouldn't be belittled."
"But to think that 50 percent of the population is going through those challenges is also ridiculous," Sulaiman said.
Saturday's elections is the third in the country's history as polls are rare, BBC reported. Before this, elections were held in 2005 and 2011 and, according to the report, there were no elections for 40 years between 1965 and 2005.
The move to let women participate in elections was announced by the late King Abdullah bin Abdulaziz Al Saud in 2011. A report in November said that of the 1.5 million registered voters, only 136,000 were women, despite the move
© Copyright IBTimes 2023. All rights reserved.