Saving Samsung: Will Galaxy Note Edge And Gear VR Revive Sales?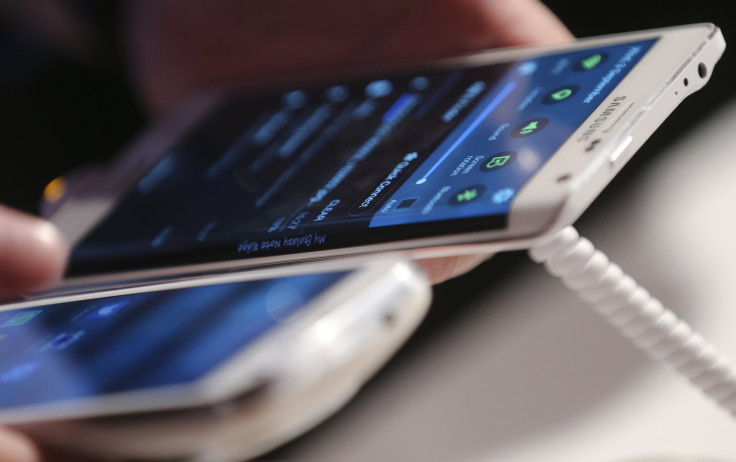 Facing slumping sales and declining market share, Samsung Electronics Co. (KRX:005930) is looking to turn things around with its latest devices -- the 5.7-inch Galaxy Note 4, the slightly smaller 5.6-inch curved screen Galaxy Edge and the Galaxy VR headset.
Launched days before Apple Inc. (NASDAQ:AAPL) is expected to unveil a duo of larger-screen iPhones -- iPhone 6 and 6L -- Samsung is trying to bring some sizzle to its lineup, while showing it can still innovate and capture market share instead of lose it to lower-cost competitors. But while the new features drew praise, analysts see them as merely incremental improvements unlikely to tip the smartphone sales balance significantly.
"I would say they are evolutionary to their portfolio of phablet products, rather than revolutionary," ABI Research analyst, Jeff Orr said.
In the case of the Note 4, the smartphone has received general improvements all around, including a faster processor and higher resolution screen. But the form factor on the Note 4 remains largely the same, save for the switch to metal trimming lining its edges. These are welcome improvements, but they're not revolutionary either.
That's not necessarily a bad thing. More often than not, Samsung Galaxy Note's cutting edge features -- including faster processors -- will make their way into the next generation of Samsung's largest source of mobile revenue, the Galaxy S line.
"There are some technologies that make it into the Ferrari formula one car that ultimately translate into a Ferrari and then translate into regular consumer cars," Recon Analytics analyst Roger Entner said. That approach could eventually pay dividends as Samsung decides what Note features it wants to bring into the next Galaxy S device.
Samsung's new showcase of its tech prowess is the Note Edge. Though slightly smaller at 5.6-inches, the Edge features a new form factor by way of a curvature on its right side, which allows for extended viewing of the display. New functions accompany the design, which Samsung calls "interruption-free controls." Notifications and shortcuts are seen on the curved portion of the display, freeing up space on the main screen.
"It's an element of style and it means in the phablet segment of smartphones, you're starting to see differentiation in that segment," Orr said. "I would expect the Note Edge to appeal in markets where phablets already had success. That would be your most advanced economies like the U.S., Canada, Japan, Italy and Germany."
But even if the Edge finds success in those countries, the phablet segment of mobile devices is still fairly niche compared to other devices.
"The Note in the phablet market still has less than a 5 percent market share in sales across the U.S.," Kantar World Panel analyst Carolina Milanesi said. "In China sales go up to 8 percent in Q2 2014. You're still talking about not a mass market device, but a niche device."
It's a different approach that may or may not pay off, but Samsung doesn't have much to lose on that front.
"The Note is a nice important device, but [Samsung's] quarter is not made or not made on the Note," Entner said. "The Galaxy S is their flagship device and their fortunes are tied to that."
Where Samsung could make a splash is virtual reality through the Gear VR headset, making the technology more accessible through the use of the Note 4 display.
"I find this to be somewhere between Google Cardboard and the Oculus Rift," Orr said. "It is providing the functionality that one would expect for Oculus Rift without having to spent for a duplication or replication of the processing capabilities that a VR headset would need, but it's a little more serious than the cardboard solution."
Its success or failure still hinges on a number of factors, including developer support. While Vevo has announced its plans to release an app for the Gear VR, it has yet to be seen which developers plan to create software and content for the technology.
"We should watch the next week or so," Orr said. "I expect you're going to start seeing VR companies announcing support for the device."
© Copyright IBTimes 2023. All rights reserved.