Samsung Gear VR Brings Virtual Reality To Mobile Using Galaxy Note 4 And Oculus Technology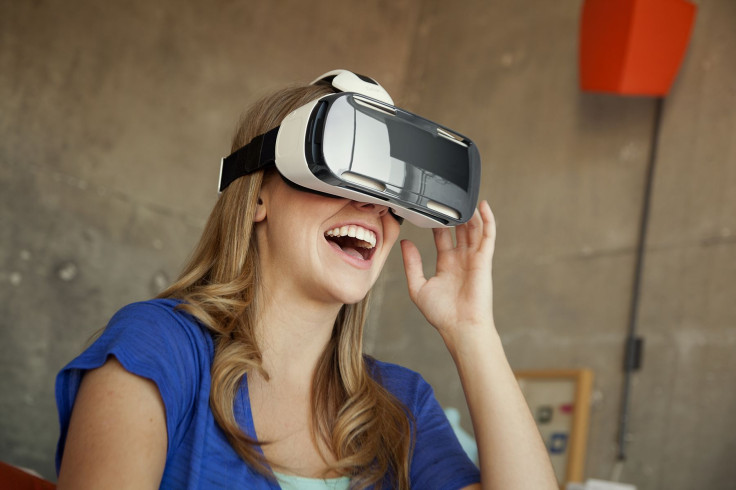 Samsung Electronics (KRX:005930) is bringing virtual reality to mobile with the Samsung Gear VR.
The new virtual reality headset was unveiled by the Korean technology giant during its global Unpacked event on Wednesday alongside two new smartphones, the Galaxy Note 4 and the Galaxy Note Edge. Developed over the past year in partnership with Oculus, a Facebook (NASDAQ:FB) company, Gear VR brings the virtual reality experience to the Galaxy Note 4.
Unlike other virtual reality solutions such as the Oculus Rift and Sony's (NYSE:SNE) Project Morpheus, which use their own dedicated displays, the Gear VR utilizes the 5.7-inch 2560x1440 pixel screen of the Galaxy Note 4 along with the phone's processor and graphics to do the heavy lifting.
But that doesn't mean that it's merely a shell for the Note 4. The Gear VR features accelerometers, gyrometers and proximity and magnetic sensors to enhance the virtual reality experience. It also includes lens adjustments to allow nearsighted and farsighted people to use the wearable and a touch pad to control the action.
While virtual reality has often been associated with video games, Samsung aims to expand the uses for VR with 360 degree 3D video, which will enable users to watch performances from anywhere in the world as if they were actually there. Included with the Gear VR are a number of 360 degree videos and 3D movie trailers, which include IMAX samples, Cirque du Soleil performances and more.
Music video service VEVO has also announced its partnership with Samsung through the release of a 3D virtual reality app for the Gear VR, enabling users to watch over 100,000 HD music videos, concert events and original content in a virtual theater.
Pricing for the Gear VR hasn't been announced, but the company expects to launch the hardware this fall through a number of retailers and mobile carriers. Though Samsung aims to make VR more widespread with the headset, the company says its initial release, the Gear VR Innovator Edition, is primarily aimed at developers, mobile experts, early adopters and VR enthusiasts.
© Copyright IBTimes 2023. All rights reserved.