Security In Israel: Iran Behind 80% Of Threats To Israel, Benjamin Netanyahu Says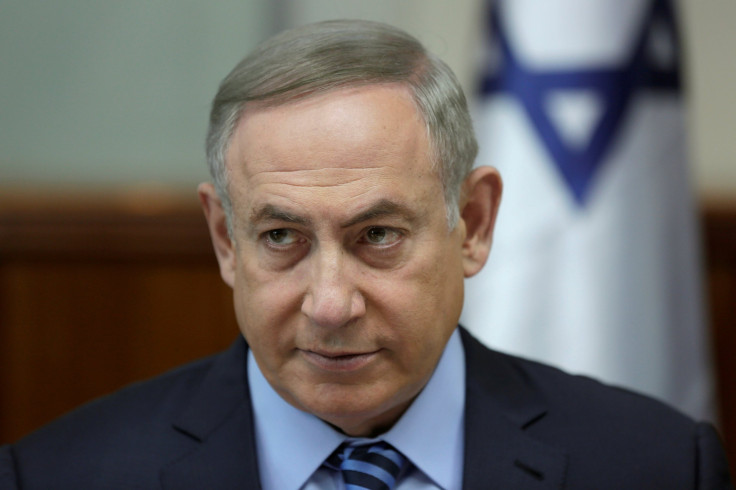 At a Monday event honoring the victims of the 1992 bombing of the Israeli embassy in Argentina's capital, Israel's Prime Minister Benjamin Netanyahu named Iran as the primary cause for his country's security concerns.
"Iran is the greatest generator of terrorism in the world, and we need to fight this terror because it is just one arm of Iranian aggression, which also seeks nuclear weapons and advances its ballistic missiles program," he said at the Foreign Ministry in the disputed city of Jerusalem, the Times of Israel reported. "One of our defense officials estimates that more than 80 percent of our security problems emanate from Iran."
The embassy attack, in which militants from the Iranian-funded group Hezbollah killed 29 people and injured dozens outside the embassy in Buenos Aires 25 years ago, served as a sort of platform for the prime minister to direct his hostility for Tehran.
"Iran initiated, Iran planned, and Iran, through its henchman Hezbollah, also executed it," Netanyahu reportedly told an audience of diplomats and family members of the victims of the 1992 bombing. "We warned then of the growing monster of terrorism, sponsored by Iran, which sends metastastizes throughout the entire world, and it is still here."
His comments came several days ahead of a planned meeting with Russian President Vladimir Putin in Moscow, during which the two leaders were expected to discuss possible peace deals in the 6-year-old Syrian civil conflict. Iran, which, like Sunni-majority Syria, is ruled by a Shia government, was a longtime backer of Syrian President Bashar Assad, whose government has allied with Russia in its attacks on Islamic State militants, unaffiliated rebels and, in many cases, civilians. Given Syria's close proximity to Israel—they share a border to Israel's northeast, in the Golan Heights region—Netanyahu feared Tehran and Hezbollah would establish a military outpost in the area, and planned to push Putin to help prevent the development of a new Israel-Iran battlefront there, according to Reuters.
Hezbollah, a Shia Islamist group designated a terrorist organization by the U.S. government, has long been at the root of military conflicts between Israel and the Israeli-occupied Palestine region. The group is commonly regarded as Tehran's terror proxy and has been a major player in the Syrian civil war.
© Copyright IBTimes 2023. All rights reserved.