Self-Tying Nike Shoes: Where You Can Buy Them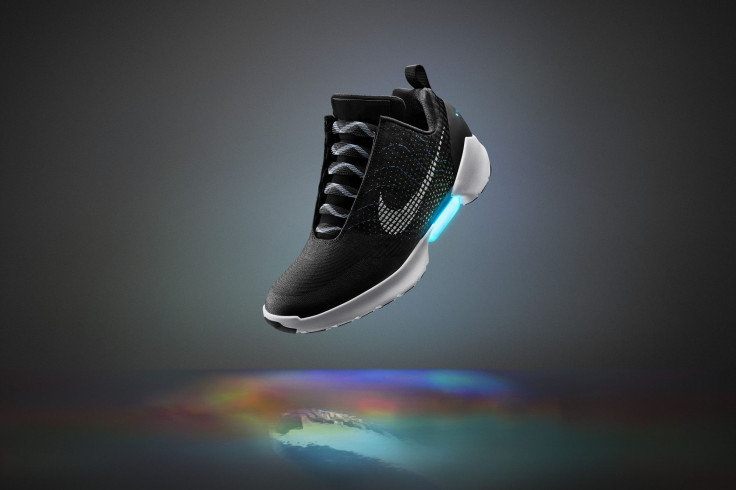 In 1989, Back to the Future II promised us self-lacing shoes. In 2016, Nike has finally made good on its end of the bargain. The Nike HyperAdapt 1.0 are officially available as of Dec. 1. Here is how to get your hands on a pair of the kicks that would make Marty McFly proud.
As one might expect, the HyperAdapts aren't sitting on shelves in every shoe store in America. These limited edition shoes are also limited in where you can buy them.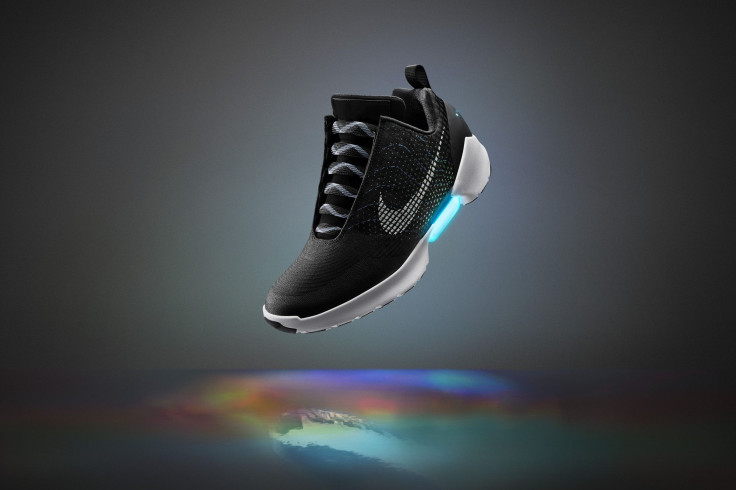 If you want to pick up a pair of the self-lacing shoes in person, you'll have to find yourself in New York City. The shoes will be available for purchase in two locations in the Big Apple: The recently opened Nike SoHo store located at 529 Broadway, or the Nike+ ClubHouse on 45 Grand St.
Interested buyers can book appointments to try on the HyperAdapts through Nike.com or the Nike+ app.
For those not located in New York nor willing to take a road trip or hop the next flight to get their pair, there is one other way you may be able to buy the HyperAdapt. A select group of users have the ability to purchase the shoes directly through the Nike+ app. The qualifying users with the opportunity to do so will see a "Reserved for You" notification through the app, which will take them to a purchase screen.
It's worth noting that currently, just the HyperAdapts in black, white, and blue lagoon are available.
Later this month, Nike will open up the Nike will make the kicks more widely available. The company will have the HyperAdapts in stock in select stores throughout the United States—no word yet on the exact locations—and will be widely available for purchase directly through the Nike+ app.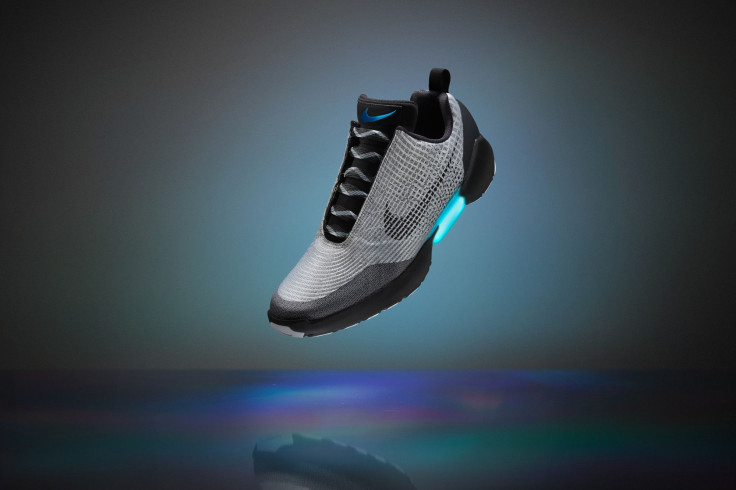 When the shoes are available to a wider audience, they will come in two styles: the black, white, and Blue lagoon color scheme currently available; plus a metallic silver with black and white style.
Regardless which style you purchase—and no matter if you snag the HyperAdapts on day one or wait until later into the Holiday season to pick up a pair—you'll want to make sure to have your bank account in order. The Nike HyperAdapt 1.0 retail for $720.
© Copyright IBTimes 2023. All rights reserved.