Senate Passes 'Fiscal Cliff' Deal; House To Take Up Bill Tuesday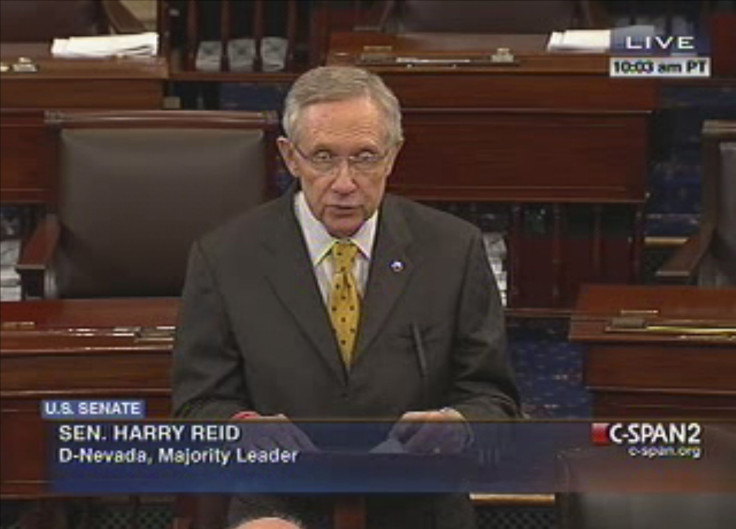 By a vote of 89 to 8, the U.S. Senate passed in the early hours of the new year a bill aimed at averting the "fiscal cliff" by stopping most of the threatened tax hikes and across-the-board spending cuts.
The deal, negotiated primarily by Vice President Joe Biden and Senate Minority Leader Mitch McConnell, R-Ky., raised taxes on income over $400,000 for individuals and $450,000 for families, while maintaining current tax rates for everyone else.
If the package is passed by the House of Representatives and signed by President Barack Obama into law, income tax rates in the U.S. will go up for the first time in more than 20 years.
The House is expected to take up the bill at a session starting at noon Tuesday.
Obama originally sought tax increases for earnings over $250,000, but the administration said that other aspects of the bill, including phasing out of certain deductions for people in that wage range, will get him closer to what he originally wanted. All told, the tax increase is pegged to raise revenue by about $600 billion over 10 years.
The automatic spending cuts that began with the new year have been delayed by two months in the bill. In addition, the bill has these provisions:
o Extends jobless benefits for the long-term unemployed;
o Raises the tax on estates over $5 million to 40 percent from 35 percent for individuals. There still will be no tax on estates worth less than that;
o For individuals making over $400,000, the capital gains and dividend income tax rate will rise to 20 percent from 15 percent;
o Indexes the so-called alternative minimum tax to inflation permanently so that 30 million middle-class taxpayers are not forced to pay higher tax bills. This tax was originanlly implemented to close loopholes that the wealthy could take advantage of;
o Extends for five years the Obama-backed child tax credit, earned income tax credit, and an up-to-$2,500 tax credit for college tuition and corporate tax credits for research and development and renewable energy as well as an accelerated depreciation of new property and equipment.
The bill was passed at 2 a.m. EST (0700 GMT), two hours after the Dec. 31 deadline to extend the tax cut laws had ended.
Missing the deadline had no real impact since New Year's Day is a public holiday in the U.S.
"If we do nothing, the threat of a recession is very real. Passing this agreement does not mean negotiations halt, far from it. We can all agree there is more work to be done," Majority Leader Harry Reid, D-Nev., told the Senate.
© Copyright IBTimes 2023. All rights reserved.