Senators Want US, NATO To 'Get Into A War' If Russia Uses Nuclear Weapons On Ukraine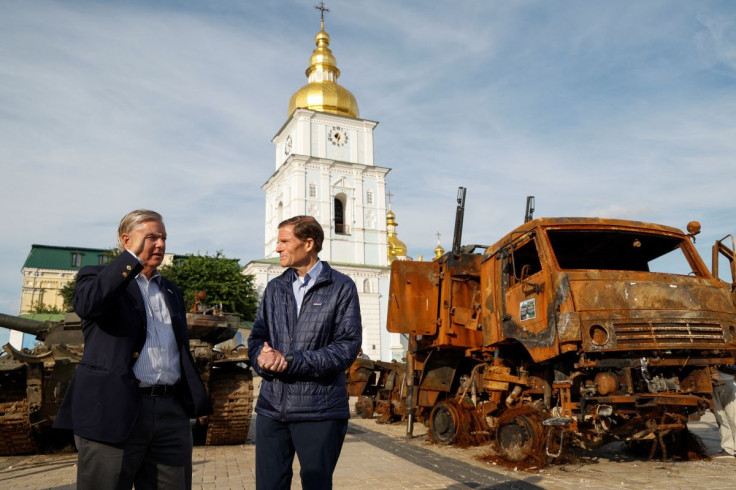 KEY POINTS
Sens. Graham and Blumenthal want any Russian nuclear attack on Ukraine to be considered an attack on NATO
Graham warned Vladimir Putin of war with NATO if he used nuclear weapons in Ukraine
Blumenthal said the resolution would not lead to a U.S. military involvement in the war
Two senators want the U.S. and the North Atlantic Treaty Organization (NATO) to threaten Russia with war if it launches any nuclear attack on or destroys a nuclear facility in Ukraine.
South Carolina GOP Sen. Lindsey Graham and Connecticut Democratic Sen. Richard Blumenthal introduced a resolution Thursday that considers any potential Russian nuclear attack on Ukraine as an attack against NATO.
In a tweet, Graham explained that radioactive materials from a potential Russian nuclear attack or destruction of a Ukrainian nuclear facility would cause "significant harm to human life" in NATO territory.
Graham said it would need an "immediate response," such as triggering Article V of the NATO treaty, which states that a military attack on one member state is an attack on the entire alliance.
"The threat of a use of a nuclear device by Russia is real," Graham said, WFLA reported.
"If you use a nuclear weapon as [an] effort to turn around this war, you're not going to turn around the war in Ukraine, you're going to get into a war with NATO," Graham added, referring to Russian President Vladimir Putin.
Blumenthal said their resolution would not lead to U.S. involvement in the ongoing Ukraine-Russia conflict, arguing that it just shows the risk Putin and his Russian forces would face if they used nuclear weapons on the battlefield.
"Total obliteration by NATO forces if they are so reckless and irrational as to resort to tactical nuclear weapons that endanger the world," Blumenthal said.
Graham urged their fellow lawmakers to support the resolution "if [they] want to avoid a war between Russia and NATO."
The resolution came after Russia decided to place its tactical nuclear weapons in its neighboring country and close ally, Belarus.
In mid-June, Belarusian President Alexander Lukashenko said his country had begun taking delivery of Russian tactical nuclear weapons, which he claimed were three times more powerful than the U.S. atomic bombs dropped on the Japanese cities of Hiroshima and Nagasaki in 1945.
Lukashenko said he doesn't rule out using Russian nuclear weapons if he thinks Belarus is faced with Western aggression.
Russia's move alarmed President Joe Biden, who told a group of donors in California last week that Putin's threat of using tactical nuclear weapons is "real."
Meanwhile, Russia hinted at the possibility of using nuclear weapons to defend its territory.
Russian Foreign Ministry spokeswoman Maria Zakharova insisted that Russia's policy on using its nuclear weapons is "strictly defensive" and "clearly limited by extraordinary circumstances."
Zakharova claimed Russia does not want a nuclear war.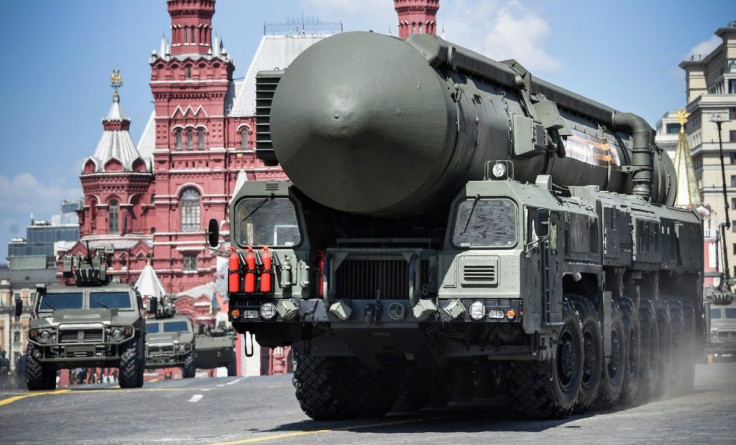 © Copyright IBTimes 2023. All rights reserved.