Biden Admits Putin's Threat Of Using Nuclear Weapons Is 'Real'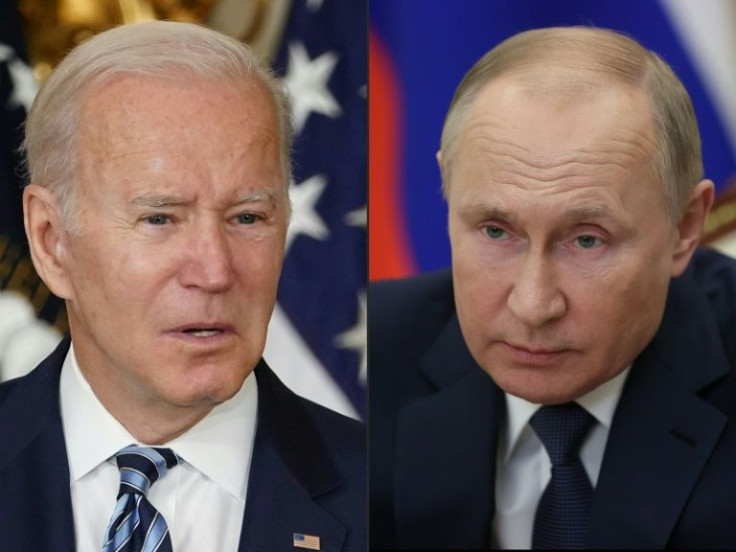 KEY POINTS
Joe Biden said he is worried about Vladimir Putin's possible use of nuclear weapons
Biden called Russia's deployment of tactical nuclear weapons to Belarus "irresponsible"
Ukraine contradicted Putin's claims that he has already delivered nuclear weapons to Belarus
President Joe Biden warned that Russian President Vladimir Putin's threats of using tactical nuclear weapons should be taken seriously.
While speaking to a group of donors in California Monday, Biden reiterated his concerns after he denounced Putin for deploying Russia's tactical nuclear weapons to its neighboring country and close ally, Belarus.
"When I was out here about two years ago saying I worried about the Colorado river drying up, everybody looked at me like I was crazy," Biden said, Reuters reported.
"They looked at me like when I said I worry about Putin using tactical nuclear weapons. It's real," the president added.
Biden previously called Putin's decision to place Russian nuclear weapons in Belarus "absolutely irresponsible."
The president's latest remarks differ from an earlier assessment by Secretary of State Antony Blinken that the Biden administration has yet to see any indications that Russia might use a nuclear weapon.
"We have no reason to adjust our own nuclear posture," Blinken said, according to The Hill.
On Saturday, Putin claimed Russia has already delivered the first batch of tactical nuclear weapons to Belarus.
At the St. Petersburg International Economic Forum, the Russian leader said the move was to remind anyone "thinking of inflicting a strategic defeat on us," BBC News reported.
When asked about the possibility of using tactical nuclear weapons, Putin said they would use "extreme measures" if they assessed that Russia was in danger.
However, Kyrylo Budanov, Ukraine's military intelligence head, contradicted Putin's statements, claiming that Russia has not yet delivered "a single nuclear warhead" to Belarus.
Budanov claimed that the preparation for the "possible transfer" of Russian tactical nuclear weapons is ongoing, while the storage facilities in Belarus are still being equipped, according to Kyiv Independent.
In March, Putin first announced his plan to station tactical nuclear weapons in Belarus, noting that the U.S. has deployed its nuclear weapons in several European countries.
Belarusian President Alexander Lukashenko, Putin's close ally, claimed that the Russian tactical nuclear weapons are "three times more powerful" than the atomic bombs dropped by the U.S. on two Japanese cities during the Second World War.
While he claimed he didn't want a nuclear conflict, Lukashenko said he would not hesitate to use nuclear weapons if Belarus faced aggression.
The Belarusian leader added that placing Russian tactical nuclear weapons in his country would serve as a "deterrent weapon."
The Defense Intelligence Agency's Worldwide Threat Assessment in 2021 estimated that Russia has 1,000 to 2,000 tactical nuclear weapons in its arsenal.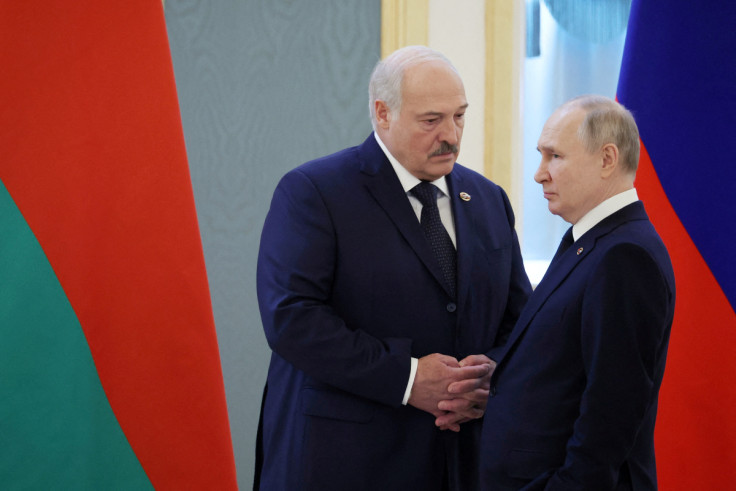 © Copyright IBTimes 2023. All rights reserved.