Sennheiser Wireless Headphones Review: CX 400BT Affordable Premium Sound
This article uses affiliate links, which means if you purchase products through these links, we may earn a commission. Click here to see our
T&C
. For licensing please click
here
.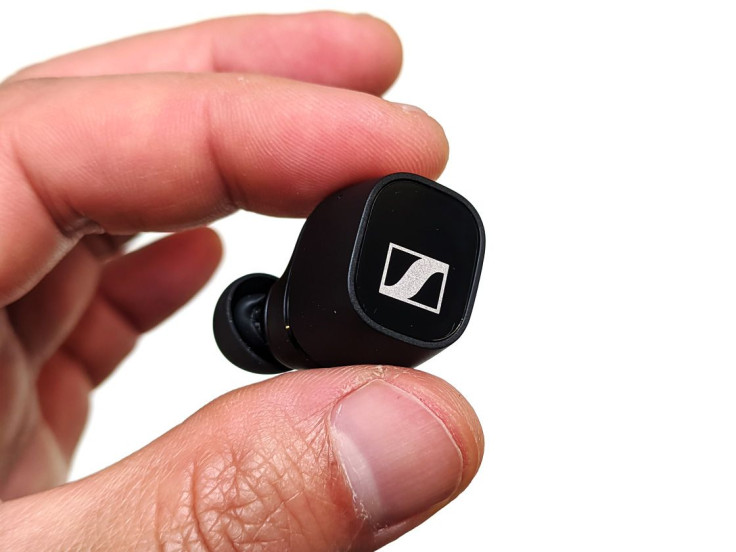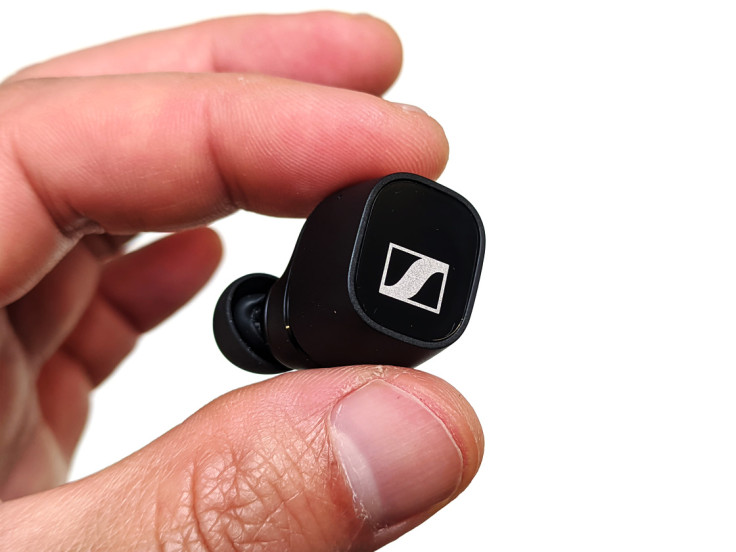 Who is the Sennheiser CX 400BT for?
For people who love the Sennheiser sound, the CX 400BT has an identical sound as the flagship Momentum True Wireless 2, a combination of clarity and capability - especially when coupled with Sennheiser's headphone App
If you don't see the need for True Wireless earbuds that has Active Noise Cancellation and splash proof rating, these are essentially Sennheiser's flagship without the ANC and the IPX4 rating
We experienced improvement with reliability and speed in connectivity compared to the Momentum True Wireless 2, so for those who are waiting for Senheiser to mature in the connectivity front, it's a great time to jump in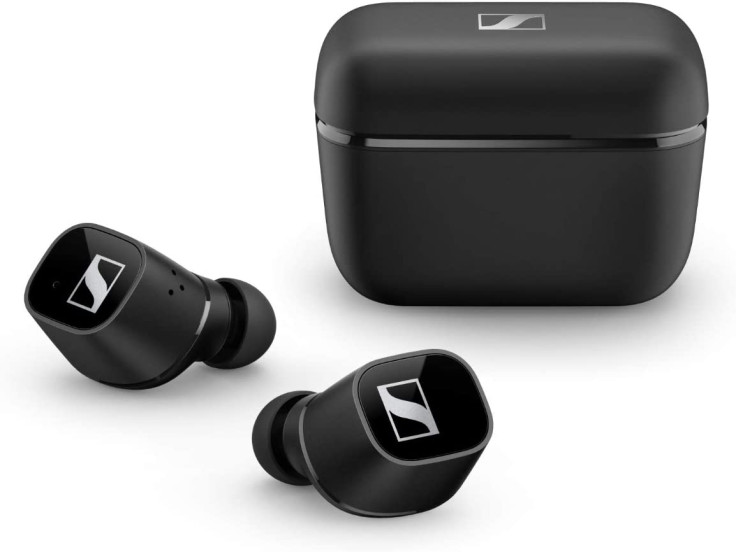 As a follow up to its true wireless game, Sennheiser's CX 400BT is a very welcomed entry. At roughly half the price of its flagship sibling the Momentum True Wireless 2, the new earphones promises the veteran audio maker's signature sound at an affordable price. With the large gap in price, how does the lesser functions of the CX 400BT play out in real life and how does its value compare to Sennheiser's wireless best? We spent a full 60 days with it to find out.
Big Minimalist
Aesthetically, the Sennheiser CX 400BT is quite different from the Momentum True Wireless 2, and personally I like it more. Going for simple curves, its face-plate is a polished rounded rectangle with its logo underneath the clear surface. It's a tasteful minimalist look, but worth noting that the overall earpiece size is quite large compared to other TWS earphones that I have seen. The advantage of this is that your fingers can easily get a grip on the earpieces, making insertion and extraction from the ear much easier than other earbuds in the market.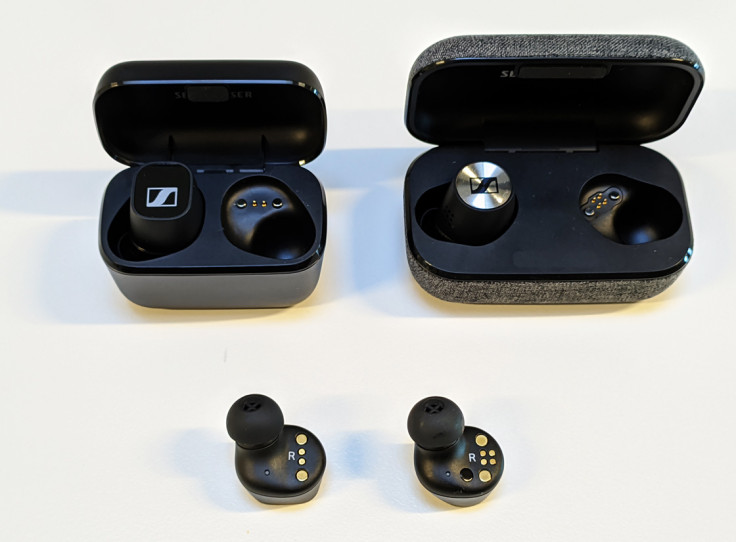 Looking at the earpieces from the tip, it becomes wholly apparent that the CX 400BT is based on the blueprint of the Momentum TW 2, as one half of its build is basically identical. From some listening tests between the two earphones, it became apparent that the similarities go beyond the surface.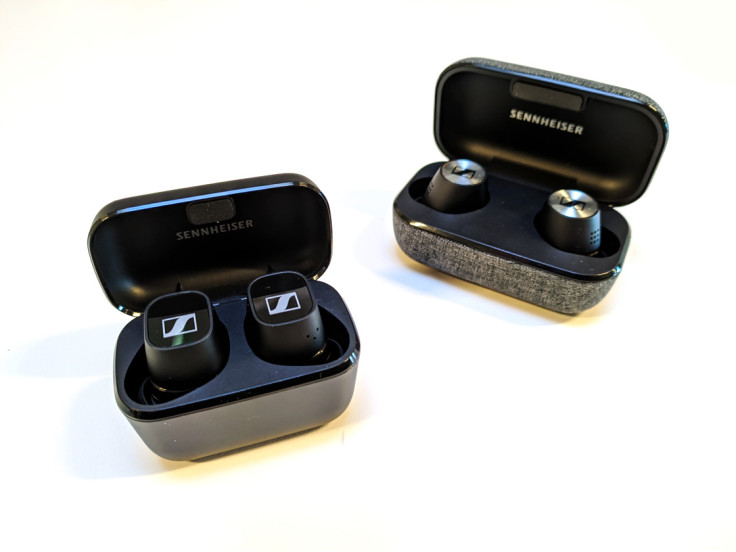 Perfect replica of the flagship sound
Sennheiser has had the motto of putting sound quality above all other features, and according to our experience that has certainly been true for the Momentum series. We're glad to report that after 2 months with the CX 400BT, even at its lower price point, this motto remains true. The new True Wireless earphones from the German headphone maker in fact sounds exactly the same as the Momentum True Wireless 2, possibly using identical specced speaker hardware inside.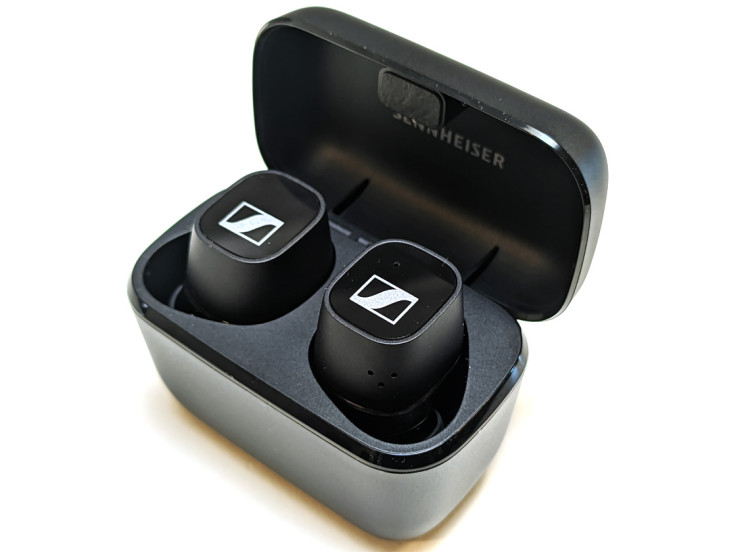 There is a signature clarity when it comes to the Sennheiser tuned sound, which is well articulated through the CX 400BT's 7 mm dynamic drivers. The overall sound has a transparent quality to it, coming from a balanced but energetic representation of the whole range of frequency spectrum. And when all settings from the sound source are set to neutral, the sound is especially suited for vocals and acoustic music, with great instrument separation on a great soundstage.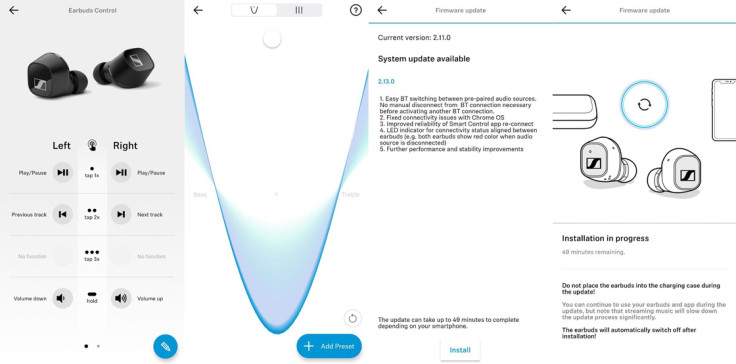 Flexible tunability with Sennheiser Smart Control App
But what users should be after is tunability - something I consider most important qualities in headphones, because everyone has a different taste in music and preference. The good news is that the CX 400BT is quite an acrobat when it comes to being flexible in giving me all the sounds that I'm after in both its hardware, and software support through the Sennheiser Smart Control App.
For bass lovers, the great news is that the CX 400BT is a bass powerhouse, able to produce powerful low-ends when equalized either via the music app in your music device, or better yet with the Smart Control App's 3 frequency equalizer. The advantage you get with Smart Control is that it has been tuned to its headphones, so that even if you boost the low end to the maximum setting of 6 db, the driver handles it with ease without any sign of crackling.
Coupling the CX400 BT with the FiiO M11 Pro running Poweramp, I can get a clean, skull shaking bass just with some simple tuning. And this is done without compromising on the crisp highs and full body mids, and it sounds excellent with a wide range of music. From Jamariquai's 'Funktion', to Polyphia's 'G.O.A.T.', to Coldplay's 'Scientist' to Blackpink's 'Pretty Savage', these earphones have amazing flex in producing very enjoyable listening experiences with a wide range of music.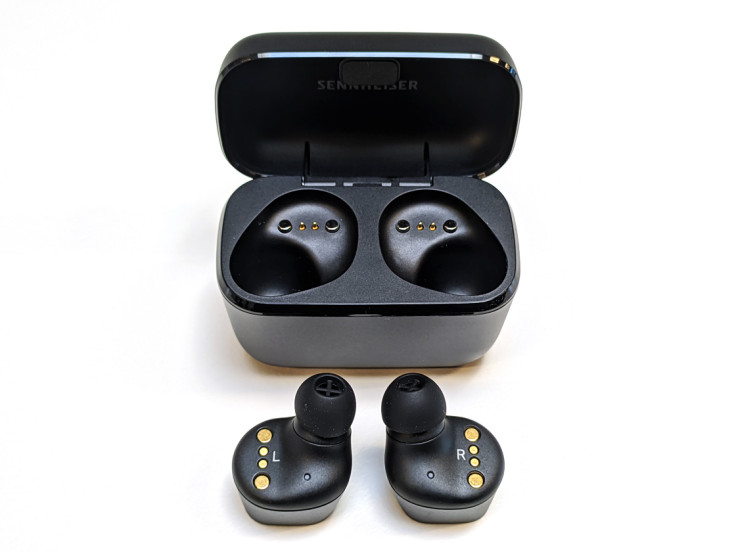 Maturing Wireless Connectivity System
It's a widespread phenomenon that there are some tech that legacy companies like Sennheiser who excel in speaker and driver technology struggle in the new connectivity era. Among all the headphones that have come through my desk, the ones that perform best in terms of connectivity I would say were from Jabra and 1MORE - two brands that I haven't even heard of a decade ago.
However with the CX400 BT I gained a whole lot of confidence in where the company is going, because when compared with the Momentum 2 TW, in day-to-day use, the improvement in connectivity speed as well as stability is noticeable. Even during the time of writing this review, Sennheiser released a new firmware update 2.13.0 which improves connectivity further. I see the CX400 BT as the Sennheiser's new generation of headphones where its wireless connectivity technology has advanced enough to fully meet and match its audio expertise.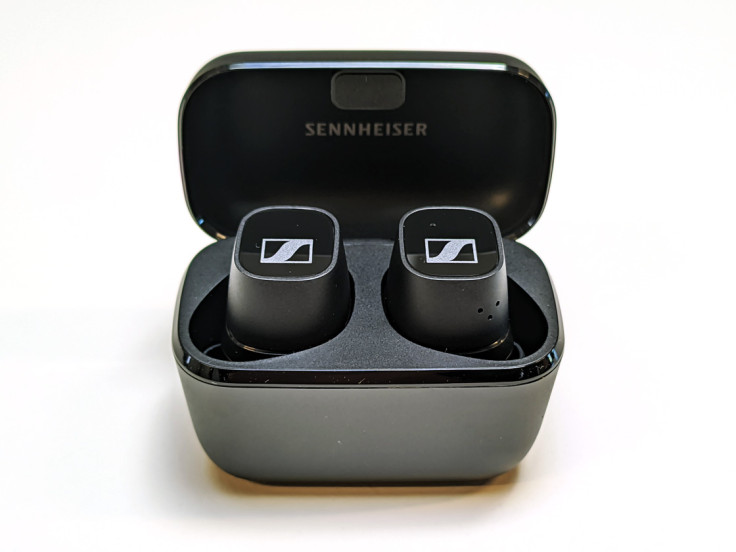 Final Remarks
The CX400 BT True Wireless is an excellent addition to Sennheiser's range of wireless headphones, because not everyone needs every single bells and whistles in their headphones. To many, doing away with Active Noise Cancelling and IPX4 splash resistance is not a big deal, while at a fraction of the price, you have the option of only paying for the sound of Sennheiser. I believe this is attractive for many who just want a pair of amazing sounding TWS earphones.
Sam is a production engineer turned tech writer who specializes in seeking out gadgets that enhances productivity while still looking sharp. This is a contribution to an ongoing IBTimes review series on gadgets for Business Travelers.
© Copyright IBTimes 2023. All rights reserved.