Serial Entrepreneur and CEO Of Mitsuoka & Company, Takuya Davis, Leading Businesses To Success
Takuya Davis was 18 years old when he embarked on his first business venture painting houses, and today, he is a CEO and business tycoon that has mentored and led multiple companies towards success.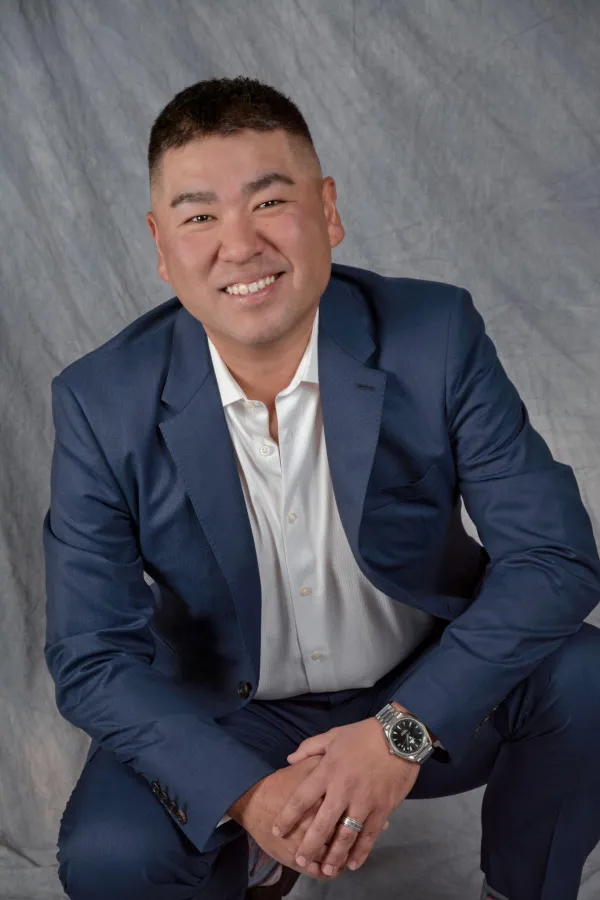 Davis attended the University of Washington in Seattle, where he studied towards a career as an orthopedic surgeon, and it was during this time that realized he had a knack for entrepreneurship. In the summertime, he would run a painting gig with a company called College Pro, and did so successfully for three years. Soon enough, he worked his way up the ranks and became a franchisor with the company.
While working as a franchisor, his hard work and tenacity truly shined through, and right before he graduated from university, Davis purchased his first home. He was 22 at the time, and recalls how it felt to accomplish something of that caliber all to his own accord. "That was the first real house that I actually lived in," he says.
Davis grew up in subsidized housing with his family in Okinawa, Japan. "Looking back at it, it was a small space, but as a little kid, you only know what your surroundings are," he says.
Davis's parents spent a lot of time working when he was growing up, and he said there were times where they couldn't be there because they were busy making ends meet. This opened up Davis's eyes to the reality of the traditional path to success, which involved working a nine to five job until retirement. He realized that it was not the path he wanted to take for himself.
"I remember when I moved from Japan to the US, I didn't really speak English well by any means, so that was definitely an adversity," he said. "But sports and certain hobbies came about when I was a kid. You just play with other kids and learn how to be outgoing." Davis learned that people come and go in life, and he didn't let himself get impacted by the cards he was dealt. He said that nothing has ever been set in stone, especially in business, where it's all about constantly adapting and understanding different trends.
Instead, Davis gained immense experience working in franchise development across the United States, most notably in the home development, roofing, solar, and restaurant industries. In 2018, he founded his recruiting firm, Mitsuoka & Company , alongside his wife and business partner, Anna. Mitsuoka & Company is a one stop recruitment firm that helps companies fulfill their talent needs, and is a full service recruiting firm.
When the pandemic took place and forced many businesses to adapt to new trends, Davis says there were a lot of unemployment challenges in the United States. However it put his recruiting firm in a position to be able to help small businesses find good people to work with.
"We figured out how to use the pandemic as an opportunity," Davis says. Thankfully, adapting quickly to change comes naturally for him given the experiences he had growing up. He attended 14 different schools in his childhood and moved around a lot due to his father being in the Air Force. These experiences made it easier for him to meet new people and network, as well as take on new projects.
Mitsuoka & Company has expanded exponentially and is doing more virtual discovery meetings now than was ever possible before. Adapting to how the company sold, how it marketed, and how it utilized social media, were all innovations that Davis and his team were keen to make.
Now, Davis has decades of experience under his belt as a successful franchisee, franchisor and an entrepreneur. He has become a mentor with a proven track record in leading start-up businesses to triumph through the highs and lows.
When helping companies leverage to the next stage, he approaches it first by analyzing the company's biggest strengths and weaknesses, and assessing what risk opportunities there are, through ensuring the mission, vision, values, and priorities are aligned with clear objectives.
Aside from the business aspect, Davis likes to gauge what a person's goals and objectives are to see if it aligns with the organization. "Asking about their recreational, financial, emotional, spiritual, or physical goals, you name it - is to see how it best suits or might be aligned with the organization," he says. Davis explains that that is the foundation of his business mentorship, and essentially what he makes his decisions based upon.
With that information, he helps create a 10-year, 3-year, and a 1-year plan around both business and personal goals.
Davis says a lot of his success has to do with "putting the right person in the right seat," which is why alignment is so important.
"I learned over the years that the number one capital I could have were the people around me, not the money or anything else. It's really the people," Davis says. If you are looking for a mentor and would like to learn how to level up your business, you can connect with Davis on LinkedIn .