Seven & i's 83-Year-Old CEO Quits After Board Rejects His Proposal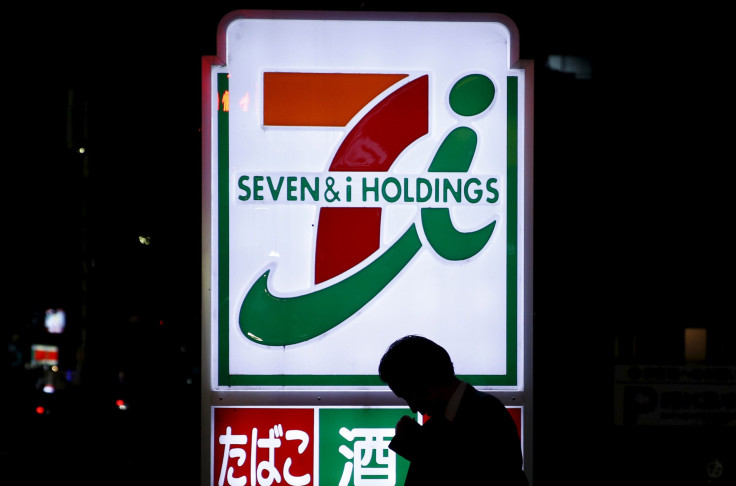 The veteran boss of retail group Seven & i Holdings Co. Ltd. (3382.T), who pioneered 24-hour convenience stores in Japan four decades ago, said Thursday that he is stepping down to take responsibility for a failed management reshuffle.
The patriarch's sudden departure without a named successor creates a power vacuum at the sprawling conglomerate, with its 50,000 employees and $90 billion in sales, just as it revamps struggling supermarkets and department stores.
The boardroom surprise at one of the country's biggest firms also signals a change in atmosphere in Japanese corporate governance, where management traditionally enjoyed support by big shareholders and board members.
The 83-year-old Chief Executive and Chairman Toshifumi Suzuki said he decided to quit after a board meeting in which he failed to garner enough votes to replace the president of group convenience store chain Seven-Eleven Japan.
"It is my lack of virtue and I am unbearably ashamed," Suzuki told a news conference, without elaborating on the timing of his resignation.
"I was supposed to attend an analyst meeting tomorrow. But I cannot go there and explain this year's prospects anymore after I decided to quit."
Suzuki is a legendary figure in Japan's retail industry. He brought the 7-Eleven franchise to the country in the 1970s and later took over its U.S. parent.
In past weeks, Suzuki's company has been the target of activist investor Daniel Loeb, who wrote an open letter voicing concerns over rumors Suzuki planned to appoint his son as successor.
Earlier on Thursday, Suzuki's management proposed replacing the man Loeb had instead championed for the top job - Seven-Eleven Japan President Ryuichi Isaka. Suzuki contended Isaka had failed to meet expectations. It was not immediately clear whether Suzuki had proposed an alternative.
Seven & i did not immediately respond to a request for comment from Isaka when contacted by Reuters.
Of 15 board members including four outside directors, seven voted in favor of the proposal while six voted against. But with two casting blank votes, the proposal did not garner a big enough majority, Suzuki said.
"I don't care about the breakdown of the votes, I consider I have lost the confidence of the board when no-votes were cast by inside directors," Suzuki said, adding, "I am not going to name my successor."
Shares of Seven & i lost as much as 8.6 percent in morning trade, but pared losses after news of the vote and after reports of the CEO's departure. The stock closed down 1.6 percent, versus a 0.2 percent rise in the benchmark Nikkei index .N225.
On Thursday, Seven & i also reported a 2.6 percent rise in operating profit for the year ended February, at 352.3 billion yen ($3.25 billion).
The failure is a rarity in Japan where corporate boards traditionally endorse management, particularly at Seven & i, where Suzuki has held sway for decades.
It is not clear who will succeed Suzuki but the retention of Isaka will for now be claimed as a victory for Loeb, CEO of investment advisor Third Point and a rare outsider challenging corporate Japan.
In the open letter, Loeb urged the retailer to retain Isaka, saying "rumors" of Isaka's planned removal were of "significant concern."
Loeb, who previously campaigned for change at companies such as Sony Corp (6758.T) and Fanuc Corp (6954.T), said Isaka had been "instrumental to the success of Seven-Eleven Japan."
The chain has regularly accounted for nearly 70 percent of Seven & i's profit.
Loeb's company Third Point, which owns an undisclosed amount of Seven & i, did not immediately respond to a request for comment.
Also in Loeb's letter, the activist investor raised concerns about rumors that Suzuki was grooming his son, Seven & i's Chief Information Officer Yasuhiro Suzuki, as his successor.
The elder Suzuki said he was surprised at such rumors, claiming he never "uttered any such things," and that his son did not consider such a prospect.
The board's latest decision comes as Japanese firms work to improve corporate governance through measures such as appointing more outside directors, after the government called on companies to do more to attract foreign capital.
Last month, Seven & i said it had set up a nomination and compensation committee headed by an outside director.
© Copyright Thomson Reuters 2023. All rights reserved.