'Shameless' Season 6 Spoilers: Premiere Date And Synopsis Released, Summary Teases Time Jump In Episode 1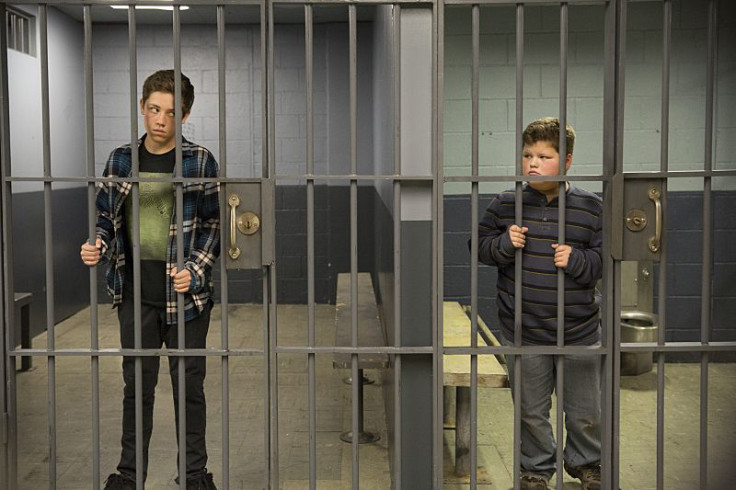 We have no shame in admitting how anxious we are for Season 6 of "Shameless" to premiere. And luckily for fans of the hit Showtime series, the beloved -- and wild -- members of the Gallagher clan will be making their way back to our small screens for more jaw-dropping shenanigans in just a few months!
The network Tuesday revealed the Season 6 premiere date of the critically acclaimed dark comedy. So, get ready to mark your calendars, because this is a date you don't want to forget! According to reports, audiences will reunite with Frank (William H. Macy), Fiona (Emmy Rossum) and the rest of the South Side Chicago crew on Sunday, Jan. 10.
But that's not all! Fans of the long-running drama have also received some insight into next season's focus.
A synopsis for the show's sixth season revealed "Shameless" will pick up a few months after the action-packed finale of Season 5. That means viewers should expect to unite with the Gallaghers during the frigid winter once again. But it looks like we'll see more than just the "artic Lake Michigan winds whipping throughout the South Side."

"Change is hard and the Gallaghers are as surprised as anyone at how life is turning out for them. But the question remains, as they come into their own and find out who they are: Is it really possible that the Gallaghers could grow apart for good?" the summary questions.
In the Season 5 finale of "Shameless," audiences watched the relationships among the Gallagher siblings take an even rockier turn. Ian (Cameron Monaghan) had not only broken up with Mickey (Noel Fisher) but he also made the decision not to take any more medication for his depression -- a decision that didn't thrill his family, considering it could be life-threatening. But that, my friends, was just the tip of the turmoil-ridden iceberg. Fiona later discovered in the Season 5 finale that Debbie (Emma Kenney) was trying to get pregnant.
During "Love Songs (In the Key of Gallagher)" Debbie told Fiona about her desire to have a baby. And it seemed as though Deb got her wish when episode 12 concluded with a scene of the red-headed youngster looking at a pregnancy test with both happiness and fear in her eyes.
While Debbie's and Ian's fates still hang in the air, Carl (Ethan Cutkosky) remains handcuffed in juvenile detention with Chuckie (Kellen Michael) -- that is, unless, the two manage to get out during the show's time-jump. But Fiona's biggest Season 6 problem just may be the return of her drunk, manipulative and destructive dad. During the Season 5 finale, Frank returned from his romantic Costa Rican getaway following the disappearance of his terminally ill belle.
What do you think will happen in Season 6 of "Shameless"? Sound off in the comments section below and make sure to tune in to the Season 6 premiere on Sunday, Jan. 10, on Showtime.
© Copyright IBTimes 2023. All rights reserved.