Shamrock Crescent: Islam Is Ireland's Fastest Growing Religion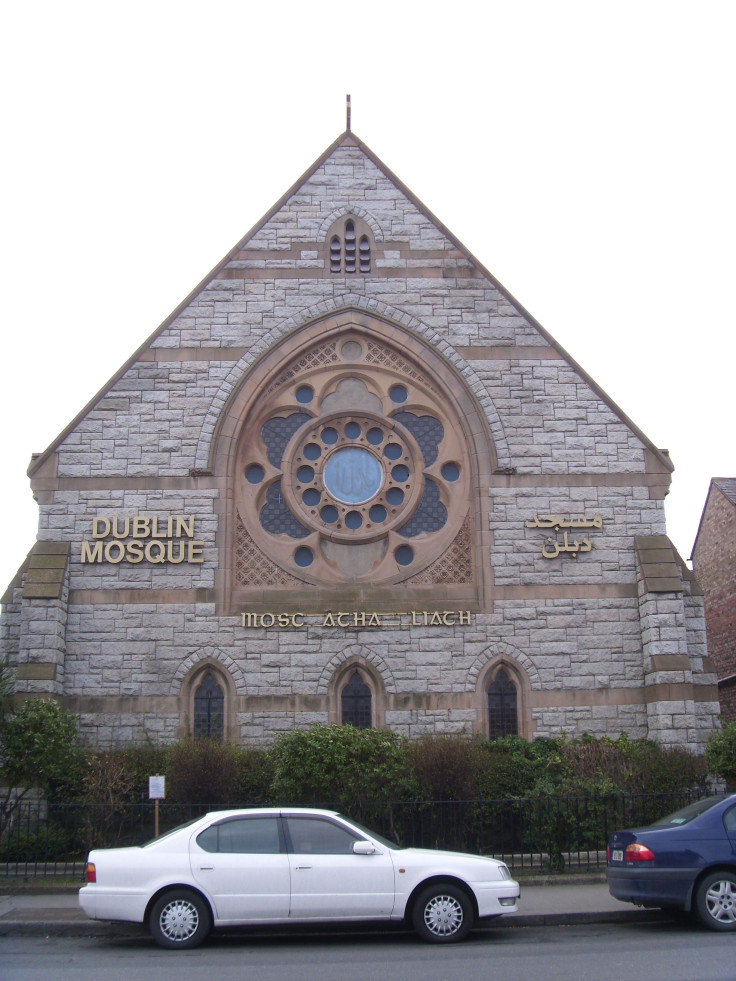 The Republic of Ireland may be intimately associated with the Roman Catholic Church, but the fastest-growing faith on the emerald isle is Islam -- at such a rapid rate that Muslims are projected to replace Protestantism as the second-most popular religion by the year 2043.
Ireland's Central Statistics Office reported that between 1991 and 2011, the percentage of Irish residents who were Muslim jumped from 0.1 percent to 1 percent (equating to about 49,000 people). By 2020, Ireland's Islamic population will more than double to at least 100,000. The increase is attributed to both immigration and population growth. The second fastest-growing faith in Ireland is Orthodox Christianity, largely due to immigration from Eastern Europe -- doubling in just five years between 2006 and 2011 to more than 45,000 people.
The Census figures also indicated that 84 percent of the Irish population identify as Catholic, down from 91.6 percent in 1991. Moreover, only about one-third (34 percent) of Catholics in the country regularly attend Mass. Protestants now account for just 5 percent of the population. Part of the reduction in Christians in Ireland may be attributed to a dramatic increase in the number of people who claim to believe in no organized religion -- having surged by 400 percent between 1991 and 2011 to almost 280,000 people.
As their numbers climb, Muslims in Ireland have embarked on projects to build more mosques, including a new $50 million complex in north Dublin that will commence construction in 2014 and become the country's largest mosque. Illume Magazine reported that the new mosque, at the Clongriffin Centre, will be large enough to hold more than 3,000 people and feature two minarets, a prayer hall, a cultural center, offices, bookshop, a library, a mortuary, a 600-seat events center, school and even a fitness center and apartments. Muslims in Ireland are also free to wear the veil and hijab, unlike in France.
The Irish Independent newspaper reported that Muslims are also increasing in number due to religious conversions by Irish Catholic citizens -- some 500 people convert to Islam annually in the country. For some reason, the majority of these Irish converts are women. "When people [convert], they can be very enthusiastic," says Dr. Ali Salem of the Islamic Cultural Centre in Clonskeagh, Dublin. "We teach a moderate understanding of Islam, and we also teach them [converts] how to change their lives gradually." Irish converts receive guidance from groups like the Muslim Sisters of Eire, an organization run by Irish Muslim women.
One of these converts, a 36-year-old Irish woman named Aishah (formerly Liza) Caulfield, explained to the Independent how she arrived at the doorstep of Islam. "I come from Irishtown in Dublin [postcode] 4, born and bred Irish," she said. "I became interested in Islam around 12 years ago. My lifestyle wasn't typically Irish on the social level. I wasn't going to nightclubs and I wasn't into drinking. I always wondered if there was a group of people out there who had a quieter lifestyle, a faith that matched how I lived my life." Aishah noted that Islam provided the missing piece to the puzzles she was looking for. She converted three years ago and married a Muslim man last year from Mauritius.
Aishah said her family was very supportive. "My family bought me hijabs and my dad was like 'I'll get you one of those Qurans,'" she stated. "He was very hands-on. He's a staunch Catholic, goes to confession every month and Mass every Sunday. He'd be praying morning and night." She also claimed she is a much happier person now. "Islam's a quieter, more peaceful way of life," she noted. "There's a great sense of unity -- our prayer times change day-to-day as the sun rises and sets. Everybody who's Muslim, a quarter of the inhabitants of the world, is facing Mecca and praying at the same time. That is a very powerful and sacred feeling, putting your face to the floor and submitting to God… I always dressed modestly. I was never comfortable with showing the figure off. We're living in a society where people feel threatened because I choose to not show my body."
Even older Irish women are converting to Islam. Bridget Darby, a 68-year-old retired hotel manager, was born to a Catholic family in Trim in County Meath. "In the 1950s you were brought up in the fear of God and told, 'You'll be punished, you'll go to hell.' It was the culture and you did what you were told," she said. She noted that her formal introduction to Islam came when she visited Cairo, Egypt in 2006. "I walked over to the river and was bathing my feet in the Nile," Darby said. "I can't describe the feeling, to see the peaceful, respectful way they went about their lives. I had this idea that it [Islam] was a terrible religion, but by the end of the day I was so taken by it -- and I don't do things on the spur of the moment. All the years that I'd not been recognizing any religion, trying to survive by myself, I used to feel that someone was guiding me. I realized when I accepted Islam that God was with me anyway."
© Copyright IBTimes 2023. All rights reserved.