Shark Tank's Mark Cuban Believes The Crypto Crash Will Wipe Out All 'Cheap' Projects
KEY POINTS
Mark Cuban believes that crypto projects which lack fundamentals will go extinct
He added that fundamentally sound projects formed in the bear market will survive in the long term
Cuban had invested in Polyon (MATIC) in 2021 and also owns a number of NFTs
Mark Cuban, an avid Ethereum supporter, shared his views on the recent crypto crash, claiming this crash will wipe out most of the cheap and less-valuable decentralized finance (DeFi) or crypto-based projects with no real-world use case.
Cuban told Fortune in an interview Thursday that he sees the extinction of many crypto-based projects that are supported by poor fundamentals. "In stocks and crypto, you will see companies that were sustained by cheap, easy money — but didn't have valid business prospects — will disappear," the Shark Tank investor said. "Like [Warren] Buffett says, 'When the tide goes out, you get to see who is swimming naked.'"
The Dallas Mavericks owner has been a strong supporter of Ethereum and has invested in Polygon (MATIC), an Ethereum scaling solution. As per a previous report from CoinDesk, Cuban said in an email that he uses Polygon quite frequently and has invested in it as well. However, he did not disclose the size or composition of his investment. "We have spoken to many investors but the discussion with Mark Cuban was truly mind-blowing," Polygon co-founder Sandeep Nailwal told CoinDesk via Telegram in May last year.
The crypto winter has set in as most cryptocurrencies have crashed more than 50% in the past few weeks. However, Cuban believes that fundamentally sound blockchain projects, which will be founded in this bearish market and will survive, will make it big once the situation reverses.
"Disruptive applications and technology released during a bear market, whether stocks or crypto or any business, will always find a market and succeed," he told Fortune.
While Cuban quoted Warren Buffett in his interview with Fortune, the CEO of Berkshire Hathaway is not a supporter of cryptocurrencies. Buffett recently said that he will not buy Bitcoin even if it is worth $25. The bold statement from the billionaire was reported by CNBC.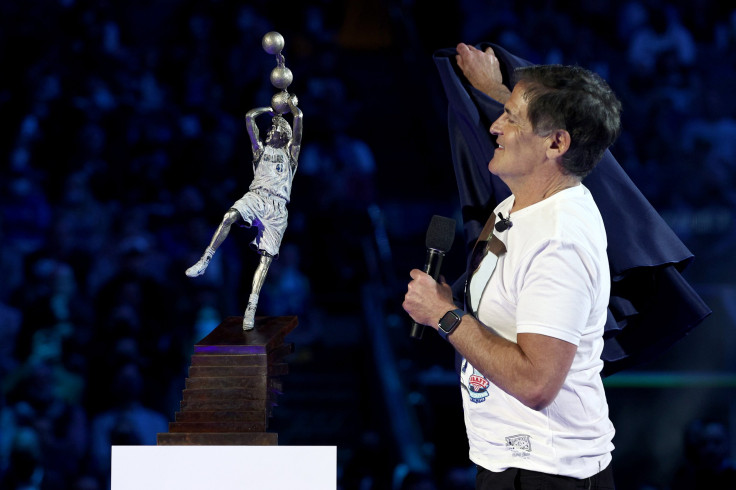 © Copyright IBTimes 2023. All rights reserved.