Shaytards Cheating Scandal: One Year Later And No YouTube Comeback
It's been just over one year since Shaytards YouTuber Shay Carl Butler found himself embroiled in a cheating scandal followed by his reveal that he would be seeking help in battling his alcohol addiction, but the famous vlogging family has yet to return to the video-sharing site that brought them to fame.
On Feb. 11, 2017, it was alleged by cam girl Aria Nina that she was having an online affair with Shay, who has been married to fellow vlogger Colette Butler since 2003 . After posting several sexually explicit private messages they shared on Twitter, Shay posted a message of his own to his account the following day.
The father of five tweeted that he had been "drinking again" and would be seeking help for his alcohol addiction offline.
"I thought I was able to escape addiction & it's associated demons, but that disease has manifested itself back into my life (due to my decisions) because it is a life long disease," he wrote at the time. "I am not making excuses. I have a problem. This problem has hurt the ones I love most because I delayed the decision to get help."
Following those messages, YouTuber Keemstar of Drama Alert posted an interview with Aria about her decision to expose the relationship. Aria denied wanting fame from the reveal and claimed the internet personality was the one who initiated conversation, which turned into a three-month romance.
Keemstar reported that Shay, who did not appear in the video, confirmed the validity of the messages but claimed she "baited" him into a sexual conversation.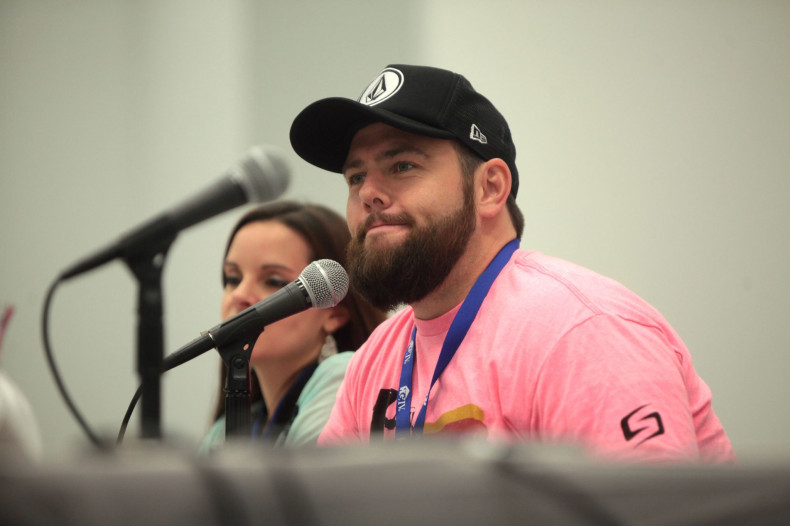 In light of the information, the Shaytards YouTube channel, which prior to the scandal has just under 5 million subscribers, stopped uploading new videos. Coincidentally, their final video, posted Feb. 10, 2017, was titled "Let's Disappear For A Year."
The Shaytards channel kicked off in 2008 after Shay found success on his self-titled channel. At one point, the Shaytards were deemed the "first family of YouTube" and their videos have reached large audiences with their current top upload sitting at 25 million views.
While the Shaytards have yet to make a collective comeback, the family hasn't completely abandoned YouTube. In September, Colette returned to his her self-titled channel, briefly speaking about her issues with Shay in an emotional upload, and calling her past year "a gift." She has also since returned to The Mom's View channel, which she shares with sister-in-laws Kayli Butler and Carlie Wood.
Shay, on the other hand, hasn't made a professional comeback, though he has tested the waters by appearing on his friend's channel and posting an apology video to his own page in November.
"I want to apologize. I want to say I'm sorry to my wife, my kids, my family, and I want to say sorry to all of you. A lot of people say I don't owe anybody an apology, but I do...
I still believe that happiness is a choice."
© Copyright IBTimes 2022. All rights reserved.