SHIB May Exceed ATH In 2022; Bitgert's Blockchain A Threat To Shiba Inu's Competitiveness, Popularity
KEY POINTS
SHIB is predicted to return to/exceed its all-time high this year
Shiba Inu's performance threatened by Bitgert
Bitgert launched its own blockchain that offers faster processing and the cheapest gas fee
Several indicators suggest that the memecoin Shiba Inu could return to or even exceed that all-time high that it had touched last year. But while the dog-themed token enjoys huge popularity at the moment, the recent launch of Bitgert's blockchain has the potential to pull it down its high pedestal of popularity and competitiveness.
SHIB is currently ranked 14 in terms of total market capitalization and traded up 1% at $0.00003078 as of 1:26 a.m. ET on Feb. 17, Coinmarketcap data showed. The price of Shiba Inu spiked 57% from Feb. 6 and Feb. 8, touching a high of $0.0000351.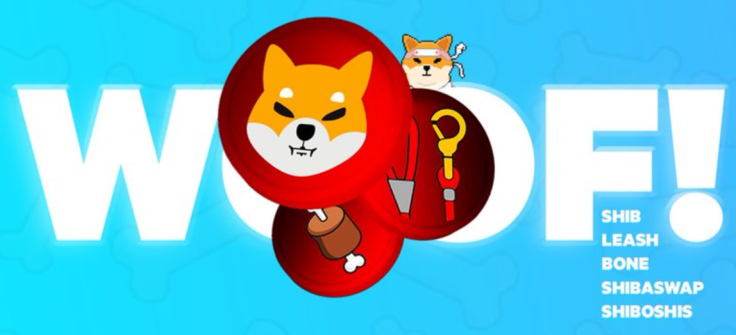 Scott Melker, crypto trader and host of "The Wolf of All Streets" podcast, noted the dramatic increase in holdings by SHIB investors in conjunction with whale accumulation. "Addresses that have been holding for over one year, have increased their SHIB balance over the past 30 days by roughly 32.48%. And it appears that the institutional or whale appetite has been increasing recently," he said in his podcast.
"The volume of these transactions increased considerably this week [starting Monday, Feb. 7], recording multi-months high. A total of $389.89m were transacted, but what's more interesting, is that these transactions account for 81% of the total SHIB on-chain volume," Melker pointed out.
These indicators alongside the surging use of cryptocurrencies in the market could very well push SHIB to return to or even surpass its all-time high of $0.00007957 made on Oct. 27.
In other Shiba Inu news, the memecoin is projected to be one of the best performing cryptocurrencies in the market because of the wide range of products the team is developing and building. The token's impressive performance is also due to its further decentralization.
However, Bitgert, Shiba Inu's competitor, is projected to start outperforming the dog-themed token in the coming days because of the launch of its own blockchain. The Bitgert BRC-20 smart contract blockchain is so powerful that even members of the Shiba community is joining it.
While the launch of the blockchain is impressive on its own, being the fastest and the one that can offer the cheapest gas fee is a whole new different story. To maintain its popularity and competitiveness, the Shiba Inu team would need to develop more projects and a blockchain that could match the performance and price that Bitgert offers.
After the blockchain launch Tuesday, Bitgert traded up 28.21% at $0.0000004082, Coinmarketcap data showed.
© Copyright IBTimes 2023. All rights reserved.