McDonald's Tweet In Response To Musk? Prediction Suggests DOGE To Tank Before Rallying Nearly 40%
KEY POINTS
McDonald's showcased its new commercial at the Super Bowl
Many expected that the fast-food chain's announcement is related to DOGE
Doge is expected to achieve 40% gains but it might slump first before hitting this
McDonald's cryptic tweet had fans speculating that it could be the company's response to Elon Musk's tweet about the Dogecoin. The Doge is currently seeing an uptrend, but analysts predict that it will soon tank before rallying 40%.
McDonald's shared a tweet featuring a drive-thru scene with the figures 2, 13, 22 above its iconic golden arches logo. It also comes with the text, "uhhhhhhhhhhh something's coming."
In a follow-up tweet, McDonald's said, "brb setting my alarm for 6:20 p.m. ET tomorrow," which happens to be ten minutes before the official start time of Super Bowl LVI. Tesla CEO, Musk, also known as "Dogefather," noticed and responded to the tweet with a sweat droplets emoji.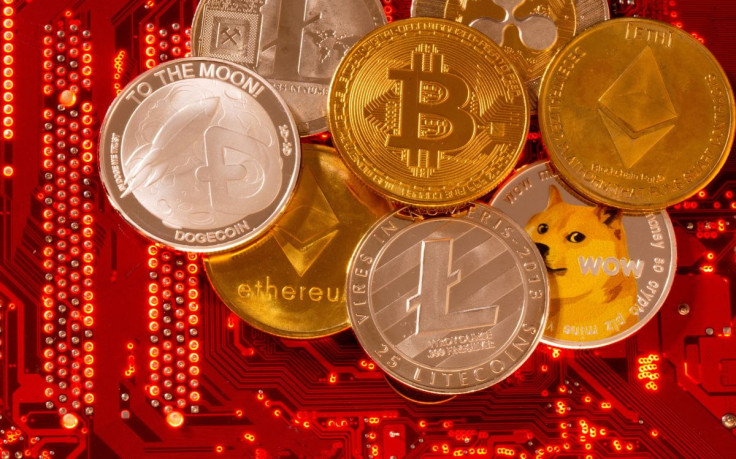 Many noted this and speculated that McDonald's major announcement could be related to Musk's earlier tweet about eating a happy meal on TV if the fast-food giant will accept Dogecoin.
Unfortunately for Dogecoin fans, this was not the case. The super bowl announcement instead featured "Uhhhhhhhhhhhhhhhhhhhhh," which is the noise customers make while contemplating their orders.
Dogecoin has been sluggish during the current cryptocurrency market recovery. The dog-themed token trades upwards 1.80% at $0.148 with a $722,644,289 24-hour volume as of 1:06 a.m. ET of Feb. 15, according to Coinmarketcap data.
Doge price action is under pressure since global markets are edgy because of the potential conflict escalation between Russia and Ukraine. "Dogecoin (Doge) is set for a solid rally but first needs to face the most vital forces with global markets pressing on all assets with a mood of risk-off," FXS said, "as today and tomorrow could be the tipping point in the escalation towards a war between Russia and Ukraine."
"As tailwinds are just too big a force to face, Doge will dip further towards solid support at $0.1357. The report added that once bulls enter, expect a big rally that could swing up to 40% towards $0.19. However, it also warned investors that should Russia engage in war with Ukraine and invade the country, "this would mean that it could tank another 24% on top of the 7% forecasted for today. That would bring Doge price action down to around $0.1030."
© Copyright IBTimes 2023. All rights reserved.