Shiba Inu Updates Burn Portal Reward Cycle; Reveals Reward Schedule And Other Details
KEY POINTS
Shiba Inu trading up 0.05% at $0.00002085
The dog-themed altcoin has a new burning mechanism called Shiba Burn portal
Shiba Inu started off with one quadrillion tokens
Shiba Inu holders actively participate in burning the tokens using the new burning mechanism dubbed Shiba Burn portal are set to receive their rewards this month, the development team said while also providing updates on the reward schedule.
The official Twitter handle of Shiba Inu announced a new set of updates about the Shiba Burn portal, including the reward cycle on Wednesday. "Here's a quick update in regards to the Reward Cycle. Rewards will be available on May 17th and continue every two weeks. We're excited to see the amount of use the portal has brought for the community and building based on the #ShibArmy's feedback," the tweet read.
Many industry watchers call the Shiba Burn portal a catalyst for the price uptrend of Shiba Inu and the development team has made it more interesting to active burners by providing them rewards for their effort. After sending SHIB to a burn address, the burners receive burntSHIB tokens that they can exchange for RYOSHI, the native token for Ryoshi's Vision.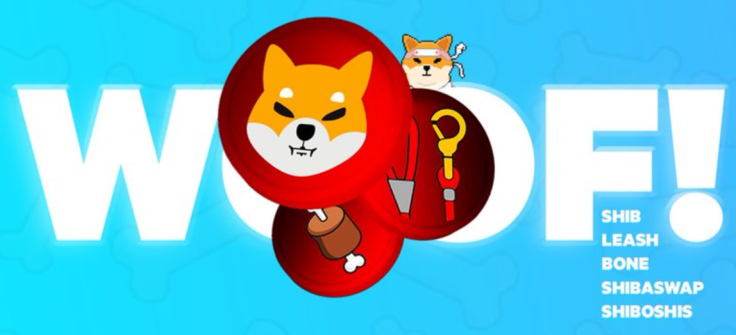 SHIB burners are entitled to receive 0.49% of all transactions and starting May 17 and every two weeks thereafter, they will receive their rewards in the form of RYOSHI.
Shytohi Kusama, the lead developer of the dog-themed altcoin, updated that in April alone the community burned "26,109,968,050 SHIB tokens," and 22 billion of those were burned using the Shiba Burn Portal. The meme token currently has 54 trillion tokens in circulation after starting off with one quadrillion tokens at launch.
Almost half of its total circulating supply was burned by Ethereum co-founder Vitalik Buterin last year. The aggressive burn activity of the Shiba Inu community paid off but the Shiba Army still continues the burn in the hope that it would help make SHIB more scarce and possibly boost its value.
Shiba Inu was trading up 0.05% at $0.00002085, with a 24-hour volume of $474,427,925, as of 11:16 a.m. ET on Tuesday, based on data from CoinMarketCap.
© Copyright IBTimes 2023. All rights reserved.