Shiba Inu Beats Dogecoin, Bitcoin In Google Search Trends In UK
KEY POINTS
Interest in Shiba Inu saw a spike
The dog-themed altcoin is the most popular crypto in the U.K.
It is the second mot popular crypto in Europe
Shiba Inu, the decentralized Ethereum-based altcoin, is now the most popular cryptocurrency in the U.K., beating Bitcoin, Ethereum and even the original dog-themed meme token, Dogecoin, an analysis of Google Trends data showed.
Google Trends data collected over a period of one year and analyzed by online gaming portal AskGamblers revealed that Shiba Inu is the most popular crypto asset in the U.K.
The report also highlighted that Bitcoin, the world's largest cryptocurrency in terms of market capitalization, is the most searched crypto in 21 countries in Europe. However, Shiba Inu emerges the victor in a more micro-level examination.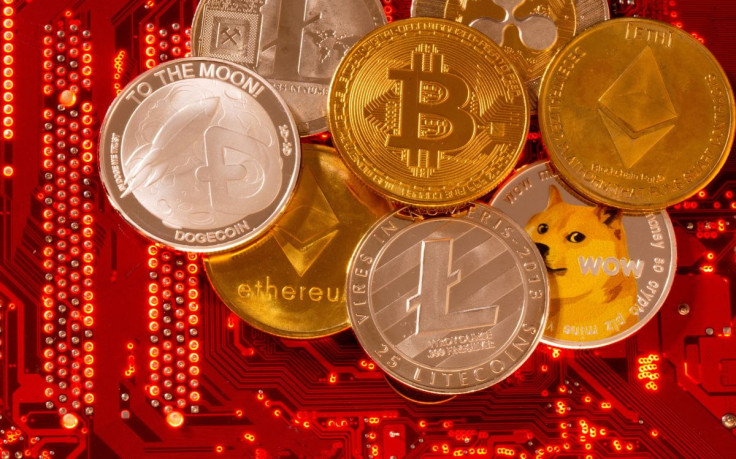 In the past year, searches for SHIB had considerably grown and investors in the U.K. favored the altcoin over the crypto pioneer in terms of search volumes. Shiba Inu also topped search volumes in six other countries outside the U.K., including France, Switzerland, Spain, Italy, Ukraine and Russia.
Shiba Inu ranked the second most popular cryptocurrency in Europe and the most popular in the U.K. The report also revealed that Ethereum ranked third on the list of most popular cryptocurrencies in Europe, drawing interest from countries like Slovenia, Sweden, Latvia and the Czech Republic.
Cardano, on the other hand, held the fourth position with Bulgaria, the Netherlands and Andorra showing interest in ADA. Dogecoin occupied the fifth spot, gaining high search interest in Greece and Albania.
"Although bitcoin is the most popular overall, the interest in Shiba Inu has grown to surpass bitcoin in major countries such as Russia and the U.K," AskGamblers' representative said. "With 38 million crypto users in Europe, and thousands of cryptocurrencies on the market to choose from, it is fascinating to see which one people are the most interested in investing in," they added.
The increased interest in Shiba Inu in the U.K. could be ascribed to the many initiatives the development team rolled out over the past months. In February, SHIB partnered with Naples-based burger chain Welly, which now has hundreds of franchise inquiries following the collaboration.
In the same month, SHIB collaborated with Italian designer John Richmond and launched an NFT collection. It also launched the Tram Walk campaign where trains in Milan, Italy featured John Richmond and Shiba Inu designs.
Shiba Inu also has the most fierce and loyal community, dubbed the Shib Army, which is always active on various social media platforms, contributing to the rising popularity of the altcoin.
Shiba Inu was trading down 1.16% at $0.00002293 with a 24-hour volume of $499,130,130 as of 2:50 a.m. ET on Friday, based on data from CoinMarketCap.
© Copyright IBTimes 2023. All rights reserved.