Shooting Down Drone Costs California Man $850 Penalty, One Angry Neighbor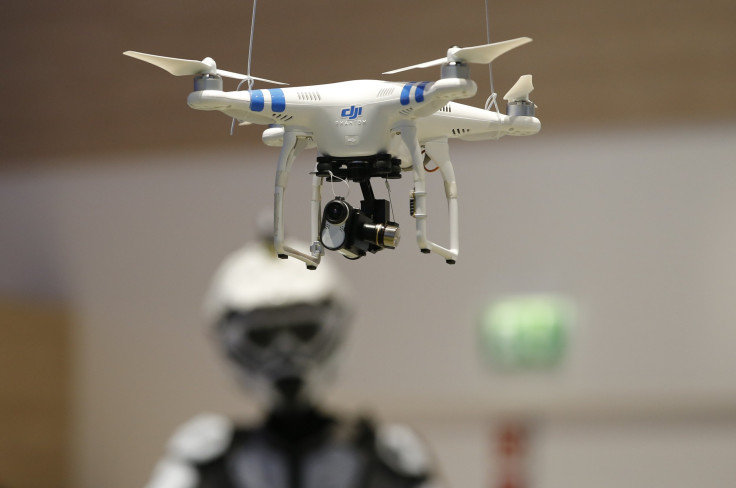 Anyone thinking of shooting their neighbor's drone out of the sky had better prepare to pay up if they pull the trigger. A California man learned that the hard way after using a shotgun to knock someone else's unmanned aerial vehicle out of the sky, then finding himself in court.
Eric Joe was visiting his parents in Modesto, California, for Thanksgiving last year when, after taking his drone out for a spin, heard a loud blast and watch his homemade hexacopter fall out of the sky. When he went over to investigate he encountered his parent's neighbor, Brett McBay, who admitted that his son son shot the drone down because he thought it was a CIA surveillance vehicle, according to Ars Technica.
Joe broached the subject in an email to McBay later that day. "It was nice to meet you and your son. I wish it could have been under different circumstances, but I have to give credit to the McBay school of marksmanship. Still, I'm pretty bummed that I just built this hexacopter only to have it shot down," he wrote in November.
"Also, it was a little disconcerting to know that the spread of the birdshot/buckshot was in my direction. In any case, I had a chance to test the components of the downed hexacopter. Good news is that the more expensive components (on the inside of the frame) are intact. Stuff on the outside of the frame took the most damage," Joe wrote.
McBay ultimately refused to pay for more than half of the $700 Joe requested, sending the matter to small claims court. A judge ruled in Joe's favor in May, ordering McBay to fork over $850 and disputing his contention that the location of the drone -- McBay asserted the drone was flying over his property -- permitted him to shoot it down.
The penalty for shooting down a drone could soon be as much as 20 years in prison if the Federal Aviation Administration classifies UAVs as aircraft.
"If drones are aircraft, and subject to the same restrictions relating to aircraft, then they should also be afforded the exact same protection the law provides all aircraft," Peter Sachs, a Connecticut attorney who specializes in UAV issues, told Vice's Motherboard.
© Copyright IBTimes 2023. All rights reserved.