Shots Fired Near Vice President Joe Biden's Home In Delaware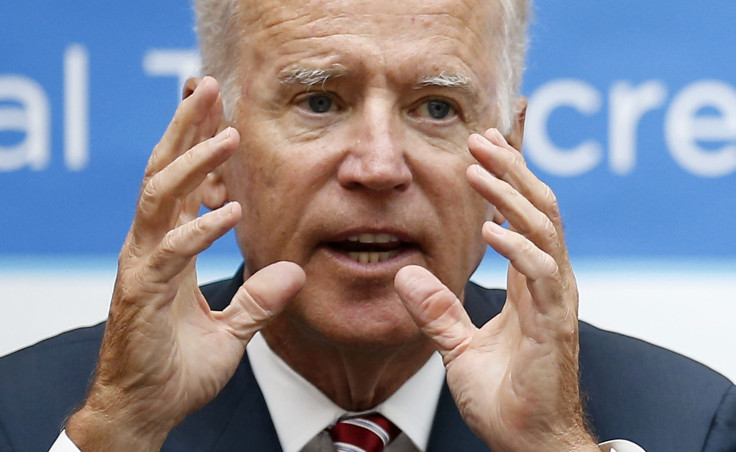 Secret Service agents Sunday searched Vice President Joe Biden's Delaware home and the surrounding area after multiple gun shots were fired nearby Saturday night. The gun shots came from a vehicle that drove by Biden's residence, but the vice president and his wife, Jill, were not home at the time, Secret Service spokesman Robert Hoback told CNN. The couple was expected to be in Delaware this weekend, CNN said.
"A vehicle drove by the vice president's residence at a high rate of speed and fired multiple gun shots. This occurred on a public road outside the established security perimeter. The shots were heard by Secret Service personnel posted at the residence and a vehicle was observed by an agent leaving the scene at a high rate of speed," Hoback said.
Secret Service and the local police did not catch the vehicle as it raced away and there was no immediate word on possible motive.
The New York Times reported authorities had not yet determined whether any of the shots hit Biden's residence or even if they were aimed directly at the home, officials told the paper.
The home, which is nearly a mile off the road and cannot be seen from the street, is down a winding back road several miles from downtown Wilmington. At the road is a gate and a small carriage house, which has been used to house Secret Service agents protecting the vice president. Prior to her death, Biden's mother lived in the carriage house.
"The Secret Service is working closely with the New Castle County Police on investigating this incident," Edwin Donovan, a spokesman for the Secret Service said, according to the Times.
NBC News reported the vice president and his wife were briefed by senior administration officials about 8:25 p.m. Saturday.
Secret Service agents were beginning to survey the residence looking for bullet marks Sunday morning.
Less than an hour after the shooting, the Times reported a man in a vehicle tried to drive past a police officer securing the area, and was taken into custody after resisting arrest, officials told the paper. A test for gunpowder residue performed on his hands was negative.
International Business Times senior political writer Ginger Gibson contributed to this report.
© Copyright IBTimes 2023. All rights reserved.