Signs Of Subprime Lending Strains In Appliances, Autos: NYT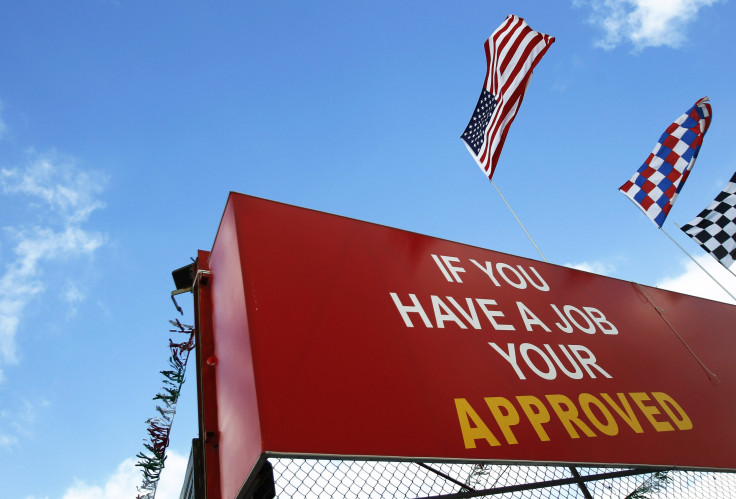 Conn's, the Woodland, Texas-based retailer, is the store to visit when you want to purchase a new TV, refrigerator, or mattress -- and need a hand coming up with the money. The company, which has 89 locations largely across the South and Southwest, offers in-house financing options for customers who are often unbanked, and whose credit scores fall into subprime territory, ranging from 550 to 650.
The financing model has helped propel Conn's own growth: total revenues for fiscal year 2014 reached $1.2 billion, an increase of 38 percent from the year prior. However, a recent uptick in customer delinquency rates could indicate trouble, not just for Conn's, but for subprime lenders on the whole, the New York Times' Dealbook reports.
While in recent years lenders have issued billions of dollars to higher-risk borrowers, "some signs have appeared that suggest subprime lenders are pushing this spree to the limit," Dealbook's Peter Eavis writes. "The problems are occurring when they extend credit to particularly risky borrowers or make loans that are harder to repay."
Conn's is case in point. Last week, after the company's second quarter profits missed Wall Street estimates by 25 cents a share, CEO and chairman Theodore Wright acknowledged that the retailer's credit operations have run into "unexpected headwinds." During July and August, delinquency rates, across all credit quality levels, worsened by a combined 90 basis points -- meaning more customers are having trouble paying Conn's back.
"Overall results were not satisfactory," Wright stated in the company's earnings release, adding: "Tighter underwriting and better collections execution did not offset deterioration in our customer's ability to resolve delinquency."
Wright also warned investors to expect over 60-day delinquency rates to "increase to levels above our historical highs" in the latter half of fiscal 2015.
Another possible sign of strain in the subprime market: finance companies repossessed cars at a higher rate in second quarter of 2014 (2.75 percent) than during the same quarter of 2013 (1.13 percent), according to Experian.
Assessing subprime lending on the whole, William Ryan, of the research firm Portales Partners, told Dealbook: "We're five years into the new cycle, so you've got to imagine that there are excesses cropping up."
© Copyright IBTimes 2023. All rights reserved.