Keep Medical Debt Off Credit Reports, Says Consumer Advocate Group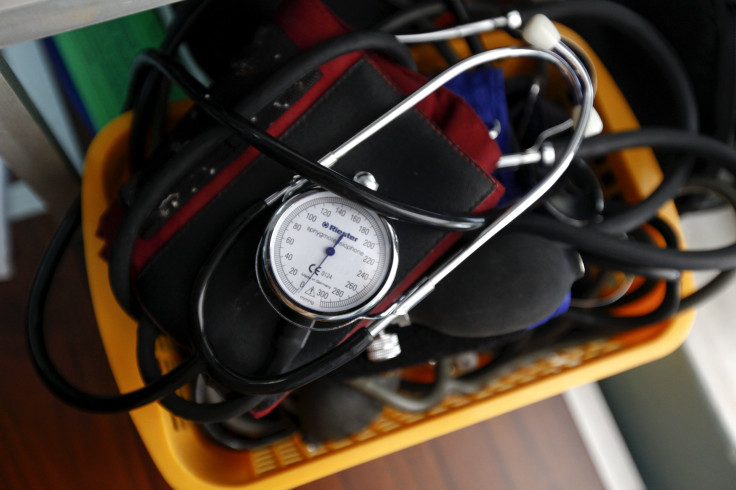 Last month, FICO, the purveyor of the most influential credit score in the U.S., announced it will downplay how medical debt factors into the company's calculations. It's an important change that can help millions of Americans obtain better scores, and therefore obtain credit on better terms.
However, a new National Consumer Law Center report argues that medical debt is so widespread -- and such a lousy predictor of creditworthiness -- that regulators need to help prevent information about medical debt from landing on a consumer's credit report in the first place. The report urges the Consumer Financial Protection Bureau to establish new rules and supervise a key player in the process: debt collectors.
The CFPB "has the power to prevent some of the negative impacts of the medical debt and to better protect consumers," the report says. "Much of the medical debt that actually harms consumers is in the hands of debt collectors, not health care providers."
According to a study by the Commonwealth Fund, 22 percent of adults -- approximately 41 million consumers -- were contacted by a collection agency over unpaid medical bills in 2012. Another study, by Ernst & Young in 2012, found that medical debts made up more than half (52.2 percent) of the debt that collection agencies go after -- even more than credit card and other financial debt (20 percent).
Debt collectors often turn over information about those debts to credit reporting agencies, says Boston-based NCLC. In fact, "the CFPB found that 99.4 percent of medical debts listed on credit reports are reported by debt collectors," the report notes.
The problem is that medical debts in collections don't necessarily indicate how creditworthy a person is. Unlike other types of debt (credit card, car loans, etc...), medical bills often arise from situations, and services, that are unpredictable. Add to the mix a third party -- the insurance company -- and it's a recipe for disputes, billing errors, and problems with reimbursement.
On top of that, "many consumers are simply confused about who has the responsibility for paying a medical bill," the NCLC says. They're often sifting through notices from both providers and insurers, "unclear of the descriptions of the procedures they have received, and unsure of whether they or the insurer should pay the health care provider."
In May, the CFPB determined that consumers with medical debts on their credit reports typically wind up with credit scores 10 points lower than they should be. For consumers who pay off those medical debts, the CFPB found that their credit scores can be up to 22 points lower than they would be otherwise.
In order to mitigate that damage, the National Consumer Law Center recommends that the CFPB should use its authority both to supervise medical debt collectors and to regulate their practices -- such as "requiring that debt collectors provide consumers with a notice before a negative item is placed on a credit report."
The report recommends that the CFPB establish a minimum time period between when a consumer is notified of a medical bill and when that bill can be reported to a credit reporting agency. The NCLC also calls for new measures to allow consumers to dispute medical debts that result from a billing error or insurance dispute.
"The CFPB should require that [disputed medical] debts be exlcuded from any credit score, and should not be considered by lenders," the report says.
FOR FREE to continue reading
✔️ Unlock the full content of International Business Times UK for free
offer available for a limited time only
✔️ Easily manage your Newsletters subscriptions and save your favourite articles
✔️ No payment method required
Already have an account?
Log in
© Copyright IBTimes 2023. All rights reserved.