Silk Road, Napster Are Proof 'Evolutionary Technology' Will Change The World, Despite The Casualties, Says 'Deep Web' Director Alex Winter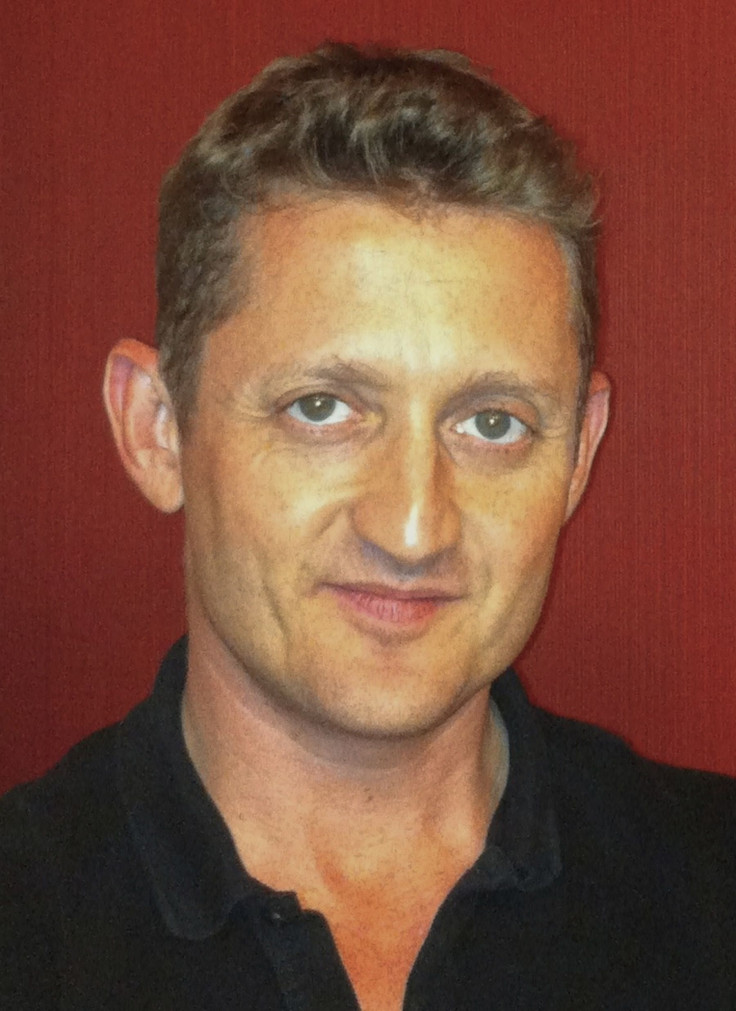 We might never know exactly what happened to the Silk Road. The online drug market operated in a hidden section of the Internet known as the Deep Web and reaped a reported $1.2 billion in sales before being shut down under mysterious circumstances in 2013. But now filmmaker Alex Winter is trying to tell the whole story in "Deep Web," his new documentary, premiering May 31 on Epix.
Winter, best known for starring alongside Keanu Reeves in the 1989 buddy flick "Bill and Ted's Excellent Adventure," began work on "Deep Web" after completing "Downloaded," his 2013 feature on the rise of peer-to-peer sharing popularized by Napster.
Neither story is really about technology but rather the movements it spurs. Society, Winter said, now has to reckon with the questions the Silk Road created: How much information does law enforcement need to disclose about how they hacked a website? Is the drug war worth fighting if it's now possible to use technology to control and regulate drug sales? Doesn't the growing use of bitcoin, the unregulated cryptocurrency based on a public ledger known as the block chain, make it possible for people to buy whatever they want anyway?
Ross Ulbricht, the 31-year-old Texas native who founded the Silk Road in February 2011, was convicted in February of trafficking narcotics and operating a continuing criminal enterprise. He's scheduled to be sentenced to at least 30 years in prison on May 29.
International Business Times: Did you originally intend to make this into a movie explaining the Deep Web or did you want to focus more on the Silk Road, as this turned out to be?
Alex Winter: I wanted people to understand the Dark Net and the Deep Web and the growing movement that's kind of been evolving over the past 25 years. I wanted to focus that on a personal narrative and find an emotional and human center to that story.
IBTimes: You had a ton of access to the Ulbricht family and were very much able tell this story through their eyes. Did you try to portray the story from their point of view or from a neutral perspective?
Winter: The film is non-biased; I don't have any bias toward them. It's a movie, not a piece of journalism, so I wasn't looking to have the audience go, 'Oh, I get it, it's this one thing.' In fact, I really find the story to be a conundrum of unknowables. I wanted to present all the characters with as much inside access as I could: This is the family's perspective, this is the Deep Web community's perspective. The Silk Road community's perspective in many ways differs from the family perspective.
Most people have constructed some kind of narrative about what really happened but I would maintain that nobody is correct just because there's not enough information in hand.
IBTimes: What's the most important precedent you think will come out of this case?
Winter: The application of search and seizure will have a lot of precedent. How the Silk Road servers were found and seized was very much glossed over, and that's a problem. If we're not allowed to have a more comprehensive conversation about how search and seizure functions in the digital space and whether there's a need for reform there, I think that's a problem. The Silk Road also speaks to the drug war, which is feeding privatized prisons and causing a lot more harm than good. It's costing a fortune and the severity of how we prosecute the drug war is an issue that's raised by this case. I'd also say provocatively, but well within reason, are some forms of online services the answer?
Radical and evolutionary technologies are always messy. Napster was messy, but it slowly gave way to technology that wasn't messy and technology that became the norm [peer-to-peer sharing]. I have a suspicion that's the case with the Silk Road: It's a messy evolutionary technology that is going to be shining a light on where we're going. That's not to say that's a good thing. They're not about good or bad; they're about evolution. And evolution has casualties.
IBTimes: Did you have any doubt that the courts would acknowledge the legitimacy of the block chain of the Silk Road? I'm wondering if that will serve as some kind of precedent in a more broad sense for ownership on the Deep Web in the future?
Winter: There are two significant issues that are being purposely swept under the rug in this case. One is the Silk Road's servers, and how they were found and seized. The other is the block chain. Bitcoin is terrifying, and I would argue that bitcoin is specifically terrifying to the Southern District Court of New York, where this case was tried. I think that the future of digital currency, block-chain technologies, I think there's a lot of fear around these, but I don't think the dismissive way we're looking at these technologies is going to work when it comes to whisking them away.
The Silk Road will have massive ramifications for bitcoin and cryptocurrency. I just don't think a movie is the place to do it.
IBTimes: Do you think harm reduction is a valid argument for the Silk Road? It seems like Judge Forrest is considering this, if I read the most recent court filing correctly.
Winter: The problems we face is that people have a hard time with paradox. The Silk Road is a paradoxical story. In the media, if you say the Silk Road categorically reduced harm and crime in the drug trade -- which it did statistically -- if you say that you're immediately put into a "Free Ross" libertarian pro-Silk Road camp and tarnished as sort of a batshit crazy person.
I think that a lot of people in the media unfortunately know that's true, but they're afraid to go out on that limb because they don't want to be painted as partisan.
Napster was paradoxical. You could argue those guys were destroying preexisting business models, you could also argue those models need to be destroyed, you could argue piracy was involved, you could argue they democratized culture. People are frightened of paradox because they don't want to look like they're leaving one camp and joining another.
IBTimes: I thought it was awesome that Keanu Reeves was the narrator of this movie, for obvious reasons. How did that happen?
Winter: He's one of my best friends. The reason we decided to do it was that from an acting standpoint we didn't want an editorial voice. Keanu's very good at having neutrality while maintaining the emotion.
IBTimes: You've covered Napster and the Silk Road. What's happening now that you're looking at next?
Winter: There's stuff going on in the space race that I find really interesting. I am exploring that, but whether I use my next film on that remains to be seen.
We're at a crossroads of civilization: We're getting into issues of privacy, we're getting into issues of what individual liberty is, of what rights we have and what it means to be a human being. These are issues the government and law enforcement are facing as well, so it's really not an us vs. them thing. It's far more nuanced than that.
We're all trying to figure out our way forward. What works?
© Copyright IBTimes 2023. All rights reserved.