Siri vs. Google Assistant: Pixar Artists Designing A Stronger Personality For The Latter: Report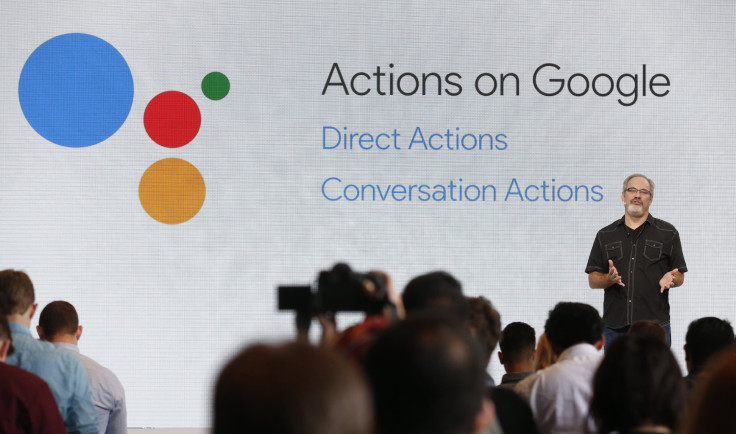 Google is set to give its artificial intelligence-based voice assistant, Google Assistant, a more robust personality. The company has hired Emma Coats, a storyboard artist who worked on Pixar's movie Brave, to help create a more "chatty" Assistant, BBC reported Friday.
"The Assistant gives a conversational way to access everything Google can do for you, and on the Personality Team we add delight wherever we can. The rest of Google has all the useful parts of the Assistant covered, so the Google Assistant Personality Team really supports them by coming up with fun things the Assistant can say and do, whether that's games or things to discover," Coats told BBC in an interview.
Read: Bixby vs. Siri vs. Google: Voice Assistants Compared
The Google Assistant is part of a tussle between Google and rival Apple, with both companies trying to outdo each other in terms of voice-based features every year.
Apple came out with the first interactive voice assistant on smartphones, Siri, in 2011, long before companies such as Samsung, Google and HTC ventured to make one. Google tried to match up, using its Google Voice functionality and Google Now cards, but it seemed inadequate in comparison to what Siri offered, which was a personalized assistant. Simply put, Google lagged behind Apple until 2016, when it came out with the Google Assistant. And the company delivered; the Assistant not just matched up to Siri, but did more.
Unlike Siri, Google Assistant is AI-based and evolves according to usage, and is therefore more personalized than the Apple voice assistant. With Google making it even more interactive by endowing it with a more robust personality, it could definitely give strong competition to Siri, which is still popular with users, whose female voice output in response to user's queries — done by voice-over artist Susan Benett — adds to its appeal.
Read: Google Assistant Rolled Out To All Android Devices With Marshmallow OS And Above
Siri has been recently facing competition from a deluge of AI-based voice assistants, such as Samsung's Bixby, HTC's Sense Companion and Microsoft's Cortana, which is why Apple is expected to launched an improved version of the voice assistant with the iPhone 8 this year.
© Copyright IBTimes 2022. All rights reserved.
FOLLOW MORE IBT NEWS ON THE BELOW CHANNELS