Six Months After Malaysia Airlines Flight MH370 Disappearance, People Move On, Search Does Not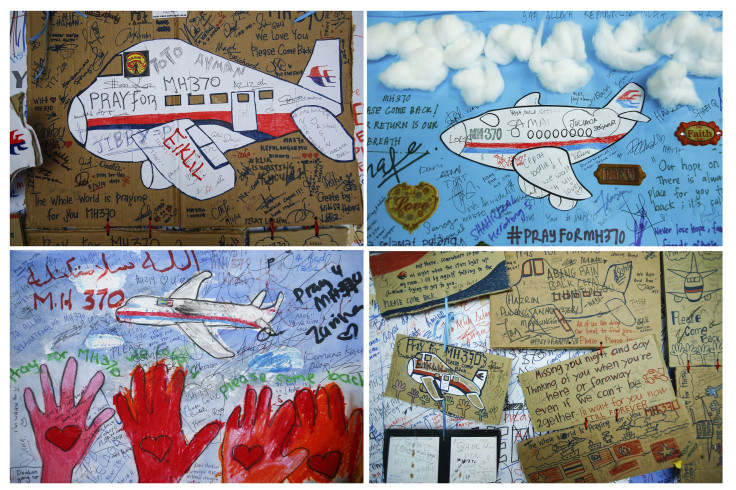 Exactly six months after Malaysia Airlines Flight 370 went missing, Sarah Bajc has begun to move on. Her new life in Kuala Lumpur appears even fairly normal. "I'm finally settled in my new city, apartment and job," she said. "I'm beginning to build some new friendships here -- next weekend I will go to the animal shelter and get a kitten!"
The commercial airliner departed from the Malaysian capital and headed toward Beijing March 8 with 239 passengers and crew members aboard, including Bajc's life partner, Philip Wood. But the Boeing 777 never made it to its destination. Nobody has found a single trace of it yet, and the search effort in the immense area where the plane may have been lost is currently stopped. A fundraising drive headed by Bajc to finance a parallel, private invesitgation has not brought in enough money. And nobody has a credible theory about what might have happened to a large jetliner with a sterling safety record that just vanished one night over the sea.
Meanwhile Bajc has moved on, quite literally, uprooting her life from China to Kuala Lumpur, as she had planned to do with Wood. The 48-year-old has a new job as a teacher at an international school that is keeping her very busy. As the new school year begins, Bajc said she has channeled much of her energy into the classroom -- her students are a happy distraction from the past six months of shock, sadness and uncertainty.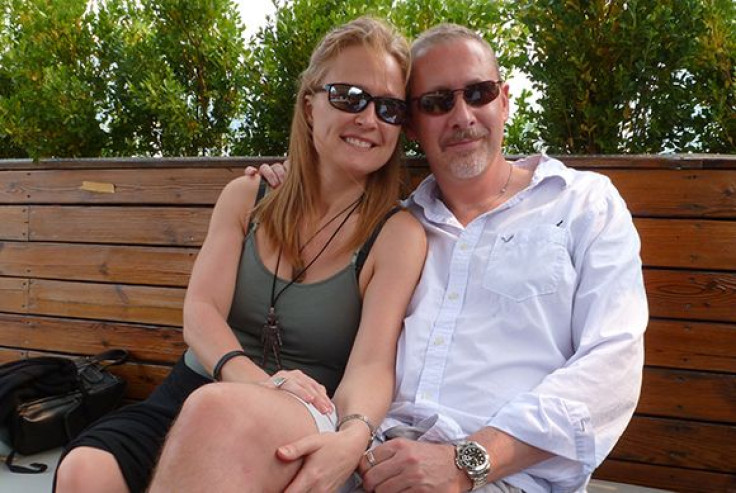 "I miss Philip terribly, but I am making progress keeping tears back when some memory triggers or an innocent new colleague or neighbor asks if I am here alone or with a family," Bajc said. Wood was on the Beijing-bound flight to help Bajc pack up the last of their belongings before the couple permanently relocated to Kuala Lumpur, where Wood was assigned for work with the International Business Machines Corp. (NYSE:IBM).
Bajc is still in a state of emotional purgatory, a position she said most of the families of the victims -- at this point, there is little doubt about there being survivors -- are in, as well: "We are all exhausted with the drama and disruption, and are trying to rebuild our lives. That will never be fully possible without some closure."
That closure will not come absent the finding of a wreck, but the search for those remains is, at present, going nowhere. The media has largely lost interest.
"Most of us are committed to continuing to push for the truth, but we are frankly out of ideas as to how to do that," Bajc said. "All efforts thus far have failed and the adrenalin has been used up. The public has moved on to other things. There is so much crisis in the world that this story just doesn't matter to most people anymore."
Interest in the missing plane has indeed dropped off dramatically. CNN, which followed the search breathlessly for weeks, stopped its wall-to-wall coverage, and engagement on social media dramatically dropped off as well.
Specifically, data collected by Google Inc.'s (NASDAQ:GOOGL) flagship search engine, which gauges the amount of collective interest in a certain phrase or subject, shows global interest in MH370 fell as early as one month after the aircraft went missing.
As news, updates and interest dwindled, the search's progress also stalled. May 29 marked the first day no efforts were being made to look for the missing plane after weeks of scouring the vast Indian Ocean yielded no results. During the three-month hiatus since, family members have grown restless.
"The official investigation is so opaque and is impossible to gauge," Bajc said of the government-led searches. "I continue to believe the public is being lied to."
Along with a handful of other loved ones of those aboard the missing flight, Bajc launched an Indiegogo campaign June 8, aiming to raise money to help fund an independent investigation. Despite a concerted effort to spread awareness and speak to the media about the campaign, it didn't work.
"The fundraising campaign fizzled," Bajc said. "We raised barely $100,000 which after funding fees and taxes nets only $70,000 or so to fund the private-investigation firm we found." It's not enough money to mount a search on the ocean with technical means. It's barely sufficient for private sleuths to begin work in mid-September, Bajc said, chasing down the few remaining promising leads through interviews and research. It is unclear exactly how exactly the funds will be distributed, but, considering the scale of the search, $70,000 will likely be exhausted quickly.
The Australian government announced a renewed effort in the quest Aug. 5, when it chose Fugro N.V (AMS:FUR), a Dutch oil and gas consultancy firm, to help lead the search for Flight 370 in the Indian Ocean. According to Australia's Sky News, the recovery project will take at least a year, as it covers a 420,000 square-mile search zone for a price tag of AU$52 million ($48.72 million), a cost that will be split between the Australian and Malaysian governments.
Australia's Deputy Prime Minister Warren Truss said the search will be focused on an area in the South Indian Ocean around the so-called seventh arc, one of the arcs on a map of the Indian Ocean where satellite monitoring has placed the possible location of the plane.
But even if the airliner and debris are found, the crucial question of why the plane flew so far off course still haunts loved ones.
"Shock has turned to disbelief, anger has turned to sadness," Bajc said.
A hundred days after the flight went missing, Bajc fully believed Wood was still alive. Now, six months later, part of her has begun to entertain the thought that nobody survived: "The longer time goes by, the less likely it is that any passengers survived ... but, until there is proof to the contrary, I will maintain the hope that Philip is still alive, and I will continue to try to find the truth."
© Copyright IBTimes 2023. All rights reserved.