Skype For Android Update Adds SuperComposer, Implements Material Design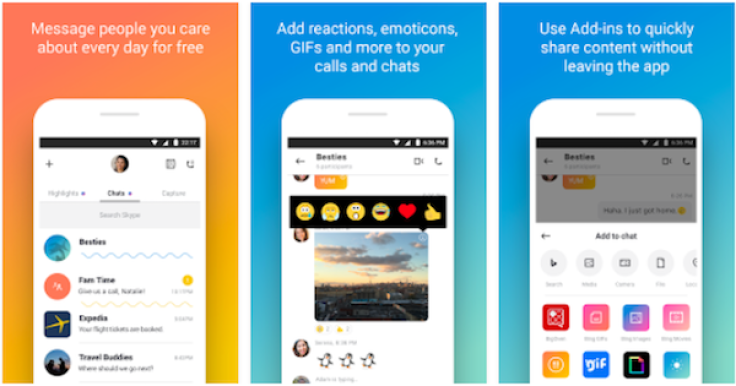 Microsoft is once again updating its Skype app for the Android OS. Since the new update was preceded by the rollout of a new iOS version, it mostly brings the same changes found in the latter to the Android app. Such changes include the addition of a new screen to the UI.
Last Friday, Microsoft said via its online Community page that a new version for the Skype for Android app is coming to users this holiday season. The company did not mention the exact rollout of the update, but it appears some users are already receiving the latest version of the app. For those who have yet to stumble upon the update, they should expect for it to arrive in their region starting this Monday.
The latest version of Skype for Android introduces a new screen to the UI of the app. Called SuperComposer, this screen offers a new experience to users who want quick access to some of the established features of Skype. For Android users, this new screen can be activated by tapping the compose FAB (floating action button) on the main chats list. For iOS users, this is launched by just tapping the compose button.
The SuperComposer screen presents users with a recent contact list, a Search Skype bar and an array of quick access icons for New Group, Search Bots, Invite and New Call. According to Microsoft, the purpose of this new screen is to offer a utilitarian experience that allows users to quickly get things done.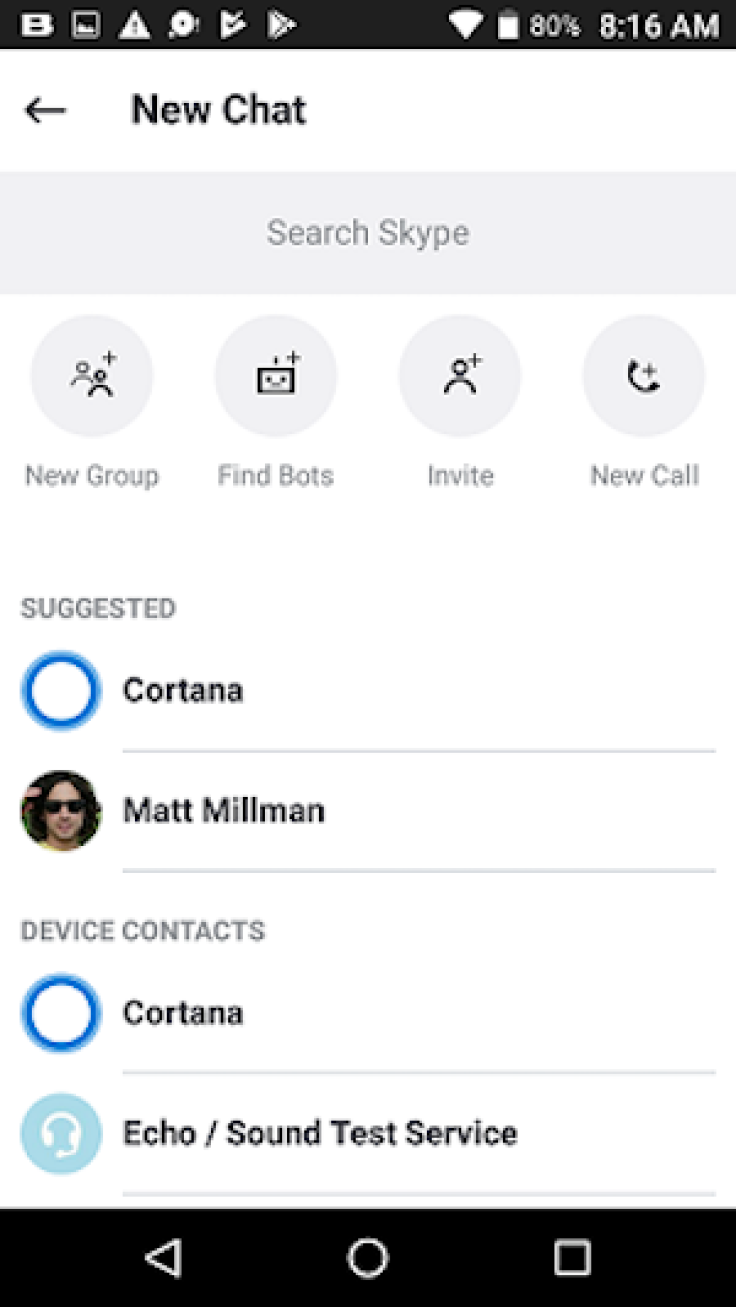 Aside from the SuperComposer screen, Microsoft's Skype Team have also decided to implement some changes that were most requested by the users. Below is the list of changes that the latest version of the Android app comes with:
Adheres to Google's Material Design guidelines for bottom bar navigation
Brings back a contextual FAB for quick access to key actions
Has an updated header & search icon to feel more at home on Android
Though it wasn't stated in Microsoft's post, users should also expect the new Android version to come with general performance and reliability improvements. Meanwhile, it isn't clear if the changes the Android app is getting will also hit Skype Lite, Skype for Business and Skype Preview.
Find out if the new version of Skype for Android is available in your area by visiting Google's Play Store.
The new update for Skype for Android comes just days after a new version of the iOS app was rolled out. The update was specifically important to iPhone X owners, for it added support for the unorthodox display of the 10th anniversary iPhone. What this means is that the iOS app's UI now covers the entire screen of the iPhone X, even the spaces on the sides of the notch.
© Copyright IBTimes 2023. All rights reserved.
FOLLOW MORE IBT NEWS ON THE BELOW CHANNELS