Skype For iPhone X Updated To Make Use Of Space Surrounding Notch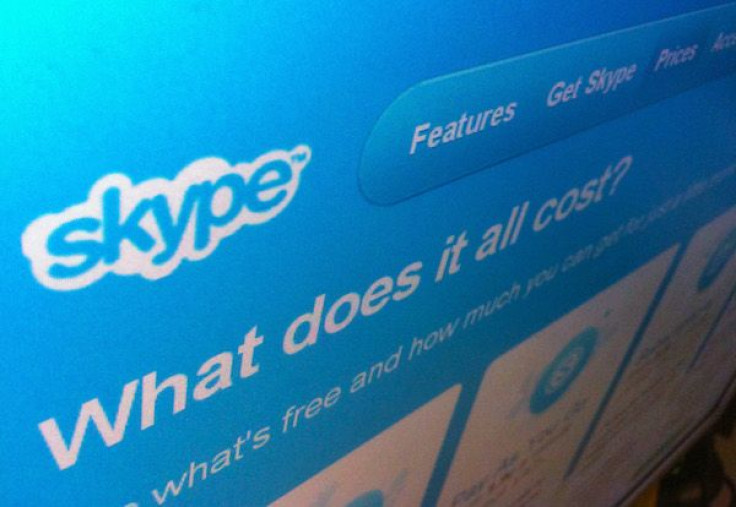 Skype just released a new version of its app for iOS devices, and this one is specifically targeted at iPhone X owners. For one thing, the update is modifying the look of the app, so it can now make use of the space surrounding the TrueDepth camera system's notch on top of the 10th anniversary iPhone.
Just this past Wednesday, Skype introduced version 8.12 of its iOS app on the App Store. The update, which is clocking in at 113 MB, requires iOS 9.0 or later versions of Apple's mobile operating system. It's compatible with iPhone, iPad and iPod touch devices, but the update mostly benefits the latest flagship handset, the iPhone X.
Based on the release notes for the app, version 8.12 adds support for iPhone X. What this means is users will now have access to the full iPhone X experience. Prior the update, iPhone X users were stuck with an interface that did not utilize the full screen of their device because the app wasn't optimized to make use of the space surrounding the notch.
By adding support for iPhone X, Microsoft is the latest company to join the iPhone X notch bandwagon, in which developers make necessary changes to their iOS apps just to make use of the full screen of Apple's latest flagship handset.
Microsoft's Skype Team also indicated in the release notes that version 8.12 comes with a new and improved design. And though nothing else was mentioned in the release notes, Phone Arena says users should also expect some general performance and reliability improvements once they have updated their Skype app.
The new update comes more than a month after the Skype Team introduced Cortana, in the telecommunications app. In a blog post, the team said at the time, "We are bringing Cortana, Microsoft's intelligent assistant, into Skype to help you in your everyday conversations. With Cortana, we've added a powerful, intelligent assistant to help you with your everyday tasks right where you are and save you time."
Cortana's deep integration with the Skype app meant the digital assistant could automatically show up in the user's chat interface when it senses that it can be useful to the user by suggesting ideas and whatnot. "Cortana can detect when you're talking about scheduling events or things you have to do and will recommend setting up a reminder, which you will receive on all your devices that have Cortana enabled. So, whether you're talking about weekend plans or an important work appointment, nothing will slip through the cracks," the Skype Team wrote.
Though the Skype Team's intention of bringing Cortana to the app was to offer a helping hand to users, it appears many are not in favor of having the intelligent assistant pop up in chats. This is evident in the comments and ratings users posted in the Customer Reviews section for the Skype app on Apple's App Store. One reviewer even wrote: "Cortana would like access to my chats so she can offer up ideas … um, no. She's also pinned herself so I can't get rid of her."
© Copyright IBTimes 2023. All rights reserved.
FOLLOW MORE IBT NEWS ON THE BELOW CHANNELS