Smart Homes' Basic Setup: 5 Devices You Need, Prices And Risks Involved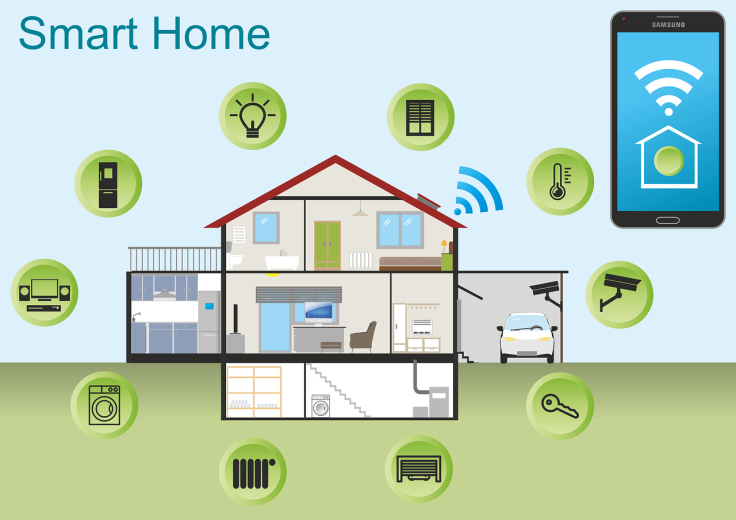 Our homes and generally our lives, are growing more and more smart every day. Whether it be smartwatches, smartphones and smart speakers, they can all be integrated into and support a smart home ecosystem.
A smart home is a connected system for your home, consisting of different appliances which can be easily controlled and ensure not just comfort but energy efficiency at all times. Installation of smart products inside homes have become more commonplace than earlier imagined. Even just a decade ago, a smart home would either have been too expensive or too futuristic. But, with regular home products such as speakers, home appliances and even light becoming a part of a smart home, having a smart home doesn't just offer convenience, it offers savings once you have invested in the basic setup.
Read: Internet Of Things Gift Guide: 6 Ideas To Get Started On The Smart Home Of Your Dreams
If you are setting up a smart home, there are five devices you could consider:
Smart speaker: A smart speaker can be termed as an essential addition to a smart home. There are voice activated ones available in the market, such as the Apple HomePod and Google Home, but one which could offer additional functionality compared to those two is the soon-to-be-released Amazon Echo Show. The smart speaker comes with a touchscreen and can even synchronize with smart cameras. It can double up as a room-to-room intercom or by connecting it to smart security cameras, you will be able to monitor your home at all times.
The speaker will not just let you listen to music. Apart from regular tasks, you can actually mark events on a calendar and make lists.
Smart thermostat: A smart thermostat will ensure your home is at the temperature you need and will switch off systems to save power when you are out. One option is the Nest Learning Thermostat which costs $250 and as per the company's claims, it cuts your electricity bill in half in winter, while ensuring a warm temperature in your home when you enter.
Smart Light Switches: Smart light switches and products are the easiest to install among smart home gadgets. Smart light switches such as the $47.75 Wemo Light switch can replace regular light switches and can be voice controlled using voice assistants such as the Amazon Alexa. Along with systems like the Nest Thermostat, these switches will ensure ideal home fittings by automatically conditioning themselves and setting up your home before you come in. It will also take care to ensure no electricity is wasted while you aren't there.
Smart Hub: A smart hub doesn't do anything itself other than acting like a brain for other smart devices in your home. You can use it to control all smart devices and perform actions such as shutting the lights on and off, arranging for your home to be properly lit when you arrive. You can buy a smart hub like the Samsung SmartThings Hub 2nd generation, which retails at $64.25.
Smart router: One that you will need to ensure all your smart devices function well is a smart router. A smart router interacts with various connected devices, monitors the bandwidth and changes settings accordingly to make sure your devices remain connected. One such router is the Linksys EA 3500 Dual-band smart Wi-Fi router, which costs $69.99.
Read: How To Tell If Your Smart TV Was Compromised By CIA Weeping Angel Hack
But, while setting up a smart home, you should also know the risks involved. Smart home devices have only just recently developed into consumer durables. The proper security protocols for such devices haven't yet been fully developed, which allow them to be easily hacked, as evidenced by the CIA's Weeping Angel hack for smart TVs to be used as covert listening devices.
To ensure the safety of your smart home, here are 3 easy steps you can take:
Set strong passwords: Do not use generic ones like "12345" or "admin" and certainly not "password."
Update your software regularly: Since security protocols are still being developed, regular updates will ensure your smart home is secure.
Set it up properly: All your smart devices should be connected to a secure Wi-Fi network.
© Copyright IBTimes 2023. All rights reserved.
FOLLOW MORE IBT NEWS ON THE BELOW CHANNELS