Smartphone Saturation In China: Companies Look To Domestic Smartphone Market To Diversify Revenue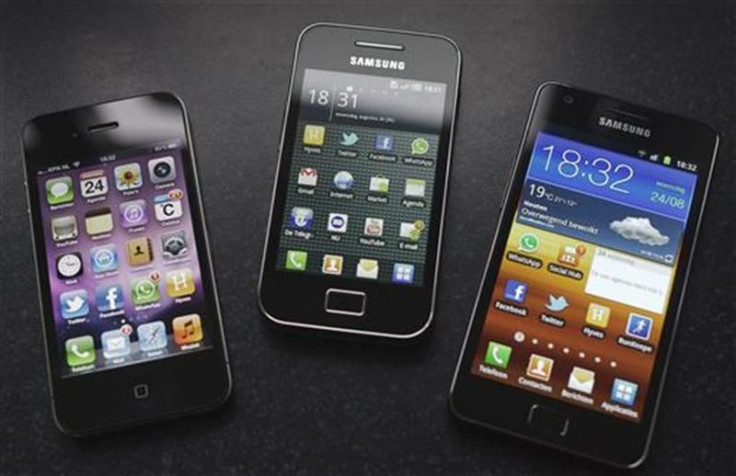 As China's industrial sector continues to slip amid a slowing economy, companies are grasping at opportunities to diversify revenue away from the lagging construction and manufacturing industries. One area that shows promise is the country's prospering domestic smartphone market. For firms attempting to get into it now, however, it may already be too late.
The Chinese construction-machinery maker, Sany Group, confirmed rumors on the microblogging site Weibo this week that it was venturing into smartphones with the release of its SanyV8Pioneer 4G handset. Xiang Wenbo, the president of Sany Heavy Industry Co. Ltd., posted on Weibo that the company's first smartphone model would be available beginning June 8 for 1,699 yuan ($273.98).
Sany indicated its new handset venture is one component of a larger plan to diversify revenue away from heavy machinery because the company is feeling the pressure of a sustained economic slowdown, according to Reuters. State statistics showed the growth in China's gross domestic product dipped to 7.4 percent last year, the lowest rate since 1990, which has had a profound effect on the country's industrial sector.
However, China's indigenous technology sector has been able to prosper in spite of the flagging economy. Among its other distinctions, the country is the world's largest smartphone market. And companies such as Apple Inc. have had great success there: In the first quarter, the Chinese market contributed $16.8 billion in sales, which represented about 29 percent of the company's total revenue.
With this big a pie, it's unsurprising Sany wants a slice of it. While Apple books most of China's high-end smartphone sales -- its popular iPhone 6 and iPhone 6 Plus both have been hugely popular there -- homegrown brands such as those produced by Xiaomi Inc. have been able to tap into a multimillion-dollar consumer base looking for cheaper devices.
Sany isn't alone either in trying to wedge its way into an already robust smartphone market. Several Chinese software and appliance companies are also vying for a piece of the mobile market. Homegrown operations such as Gree Electric Appliances Inc., the software-technology firm Qihoo 360 and the video-streaming site LeTV all have announced plans to release phones this year.
However, smartphones may not constitute the surefire solution to its problem that Sany is hoping for. New research by the International Data Corp.'s (IDC) China group found that for the first time in six years, the country's smartphone market is contracting year on year. The IDC report found that, with a glut of both international and domestic companies releasing handsets, the market is approaching saturation. The research firm predicted smartphone shipments in China will grow by only 11.3 percent this year, compared with 27.6 percent last year.
"Smartphones are becoming increasingly saturated in China," said Kitty Fok, managing director at IDC China. "China is oftentimes thought of as an emerging market, but the reality is that the vast majority of phones sold in China today are smartphones, similar to other mature markets like the United States, U.K., Australia and Japan. Just like these markets, convincing existing users as well as feature phone users to upgrade to new smartphones will now be the key to further growth in the China market."
Tina Lu, a senior consultant at Counterpoint, a technology-market research firm, explained that many of China's bigger manufacturers saw the move toward saturation coming and have since shifted toward international expansion, particularly in India, as a way to sustain growth. For Sany to compete, Lu said it will have to bank on revenue from international markets -- or, more likely, find a niche in China's competitive market.
"The consumer-smartphone segment may prove out to be a difficult task [for Sany], especially looking into the cutthroat competition in the Chinese smartphone market," Lu said. "Sany has only announced the price, but the specifications of the devices are not clear. It could also get into a very niche market and use cases where it caters to the need of the construction and outdoors market."
Lu pointed to companies such as Kyocera, an electronics and ceramics manufacturer, that managed to own a significant share of the U.S. smartphone market and expand into new territories such as Europe with their line of rugged and waterproof smartphones.
If done right, Sany's push into smartphones has the potential for a significant payout. Still, the company isn't putting all its eggs into one basket. The firm said it also has plans to diversify into products that are a little more familiar to it, such as marine and port machinery.
© Copyright IBTimes 2023. All rights reserved.