SNES Classic Pre-Orders: Gamestop, Target, Wal-Mart Among Retailers Taking Console Orders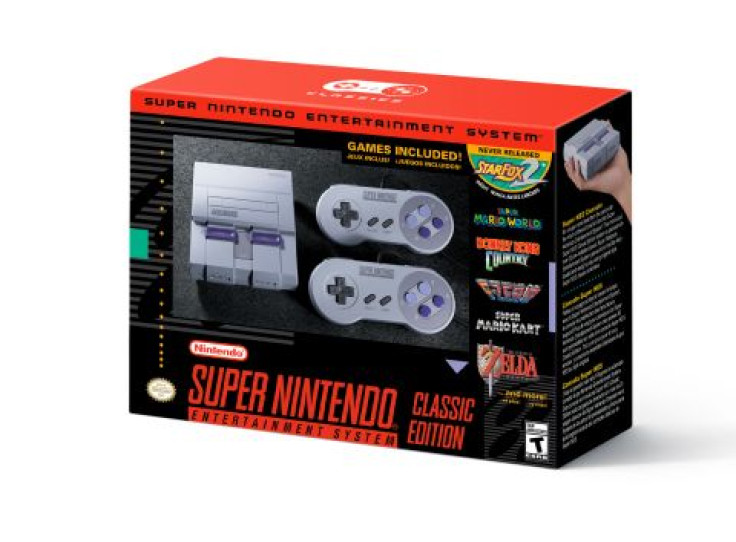 The Super Nintendo Classic is slated to be one of the biggest releases this holiday season and soon, buyers will be able to pre-order the mini retro console.
In Canada, Best Buy users will be able to place pre-orders Tuesday.
Similarly, landing pages have launched for pre-orders via Target, Gamestop, Best Buy and Amazon. Gamestop is expected to formally open preorders Tuesday, but at the moment, its site only features a form to sign up for a newsletter to get updates.
While SNES Classic pre-orders have been a long-awaited event for North American gamers, issues like bots and scalpers have made previous listings a problem for potential buyers. Earlier this summer, British Amazon users had orders retroactively limited to one SNES Classic per purchase and Wal-Mart prematurely posted and canceled their own pre-orders.
The SNES Classic will be available beginning Sept. 29 for $79.99 and the console will include 21 classic SNES games including Star Fox 2, The Legend of Zelda: A Link to the Past and Super Mario Kart. Inside, the retro console will come with two SNES controllers, a charging cable and an HDMI cable.
In the rollout to the SNES Classic's launch, Nintendo emphasized its efforts to improve on the NES Classic's release last year. While the console was well-received among buyers and reviewers, limited retail inventory made it virtually impossible to find in stores. Nintendo has promised fans that it will increase inventory for the SNES Classic when it officially goes on sale.
© Copyright IBTimes 2023. All rights reserved.