SoftBank Head Masayoshi Son Among Growing Group Of Asian Billionaires, Says UBS, WealthX Report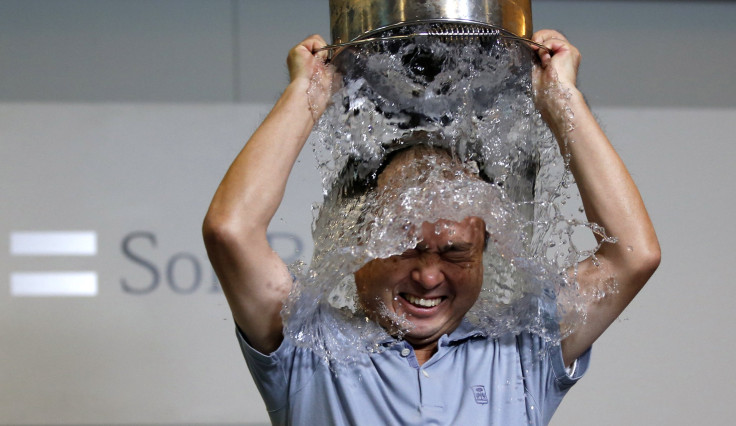 The highly anticipated Alibaba initial public offering later this week demonstrates yet again the explosive economic rise of the Chinese economy and the growing clout of Asian billionaires.
Among these moguls is Alibaba CEO Jack Ma and Masayoshi Son, head of Japanese telecom and Internet company SoftBank Corp. (TYO:9984), which paid $20 million to invest in Alibaba 14 years ago. And with an expected IPO price Thursday between $66 and $68 per share, that 36.7 percent stake could be worth as much as $50 billion.
This and other investments have helped the 56-year-old Son take the top spot on Forbes' Japan Rich List, up from third place only last year.
He's just one of a growing group of Asian billionaires who who are using massive corporations to make big money faster than their counterparts around the world, according to the latest data from the Billionaire Census 2014, published by Wealth-X and UBS.
"Asia saw strong growth in terms of the size of its billionaire population and total billionaire wealth," the report says.
Last year, the number of billionaires in the world increased by 7 percent, adding 155 people to a group of 2,325 that controls about four percent of the world's total wealth -- $7.3 trillion. Roughly 30 percent of this increase came from Asia.
There were 508 Asian billionaires in 2013 with a total wealth of $1.2 trillion. This year, that rate jumped to 560 people with $1.4 trillion between them -- a 19 percent increase in wealth that was the highest of any region.
"The growth in Asia's billionaire population is due in large part to China, where 33 new individuals joined the billionaire club this year," the report says.
The data shows that, similar to their billionaire counterparts in the Middle East, Africa and Latin America, the largest proportion of Asian billionaires made their fortune in industrial conglomerates, much like Son.
"Asia's billionaires have attained this level of wealth by finding opportunities within the region," the report says. "Real estate and industrial conglomerates have been the most significant drivers of Asia's billionaire wealth accumulation."
Hong Kong, with a total of 82 billionaires, ranked fourth worldwide for the most billionaires per capita -- with 11.2 billionaires per million people. Globally, Liechtenstein topped the list, with a rate of 125.
Alibaba is expected to begin trading Friday on the New York Stock Exchange under the ticker BABA.
© Copyright IBTimes 2023. All rights reserved.