Some Republicans Delete Twitter Praise For Bowe Bergdahl's Release [PHOTOS]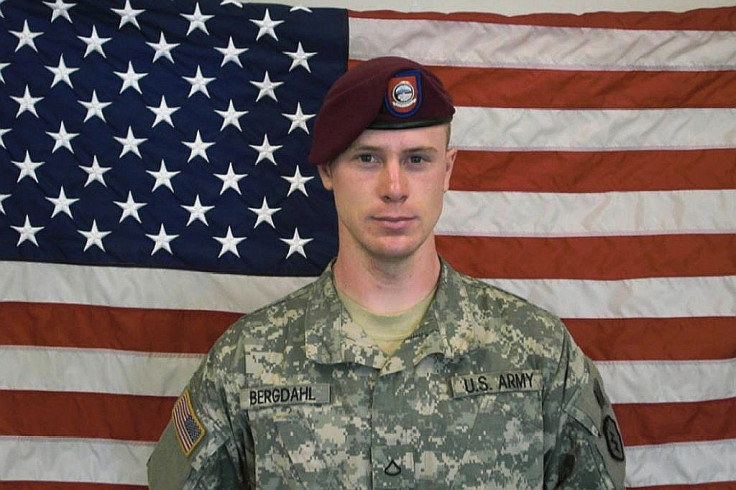 At least three Republicans praised the release of Sgt. Bowe Bergdahl, the only American POW from the war in Afghanistan, but then retracted their admiration of the controversial move by deleting tweets and statements as backlash grew over the prisoner swap of Guantanamo Bay detainees in exchange for Bergdahl's release.
U.S. Rep. Lee Terry, R-Neb., called Bergdahl, 28, "a national hero" in a statement released by his office on Saturday. But the statement is no longer on Terry's website, with visitors being told, "We are sorry, but there is no document by that reference here."
Most Republicans have slammed President Barack Obama's agreement with the Taliban to release five high-level Guantanamo Bay detainees in exchange for Bergdahl because Obama did not give Congress 30 days' advance notice of the swap, as required by law. But the president defended the action, saying he had to expedite the swap "due to a near-term opportunity to save Sgt. Bergdahl's life," according to the Washington Post.
Rescuing Bergdahl also drew criticism by those who accused the missing soldier of being a deserter. Bergdahl was captured five years ago outside his platoon's outpost in Paktika providence after leaving his position. Soldiers were killed in operations trying to locate Bergdahl, and some in his unit said Bergdahl believed U.S. forces should not be fighting in Afghanistan.
U.S. Rep. Mark Amodei, R-Nev., also appeared to initially welcome Bergdahl's return in a tweet he sent that included a USA Today story about the soldier's release, calling it the "Best news I've heard in a long time!" The congressman deleted the tweet on Sunday morning, 15 hours after he sent it, according to Politwoops, a website by the Sunlight Foundation that tracks deleted tweets from politicians.

Amodei's office told Mashable that the tweet was taken down because the congressman didn't have all the facts at the time of the tweet.
"Upon hearing the news, his spokesperson quickly posted something expressing happiness in the return of a POW, without knowing the terms of the release or consulting the congressman. When more became known, the post was taken down," the office said.
Iowa Republican Senate candidate Joni Ernst was swifter in deleting a Bergdahl-related tweet she sent Saturday in which she said her "thoughts & prayers go out to Sgt.Bergdahl & his family." The tweet was deleted 25 minutes after it was sent, according to Politwoops.

© Copyright IBTimes 2023. All rights reserved.